2020 iPad Pro Model Tipped To Include Laser-Powered 3D Camera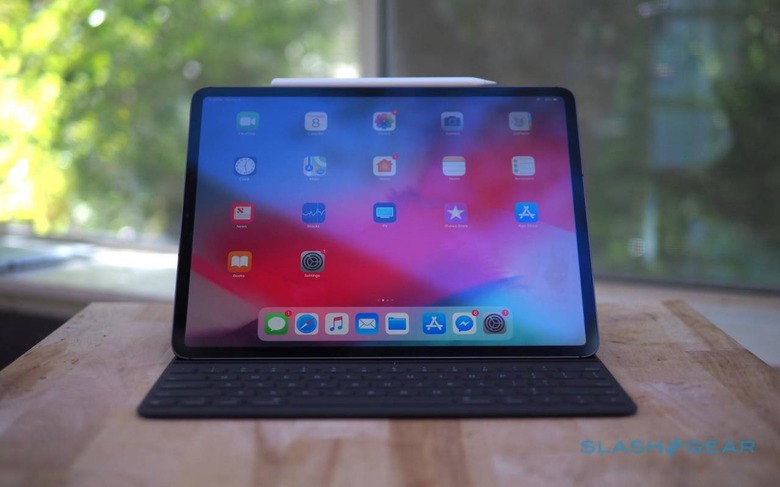 Apple is planning to release an update to the iPad Pro in early 2020, according to a new leak, and it'll reportedly include a laser-powered 3D camera. This alleged model will supposedly be the next big update following the latest iPad Pro models, which were launched in 2018. As well, the leak claims Apple is also preparing to release a new version of its cheaper iPad, as well as a new version of the iPad Mini.
READ: iPad Pro Review (2018): Am I wrong, or is Apple?
Apple is planning to include a third camera on its 2020 iPhone models, according to a new report, which claims the technology will involve a laser-powered 3D camera. This new camera will allegedly be used for improving augmented reality on Apple's handset, including how well the system can perceive depth and place virtual objects within the space.
Before launching these three alleged camera models in 2020, though, Bloomberg claims Apple will first introduce the laser-powered 3D camera on a new major iPad Pro model early next year. The camera would presumably be used to improve the professional-tier tablet's AR capabilities.
In addition to the big iPad Pro update, Apple will allegedly release a new iPad mini model and a new iPad model in the near future. The refreshed iPad — its lowest-cost model — is said to sport an approximately 10-inch screen with an updated, faster processor. Assuming the report is correct, we may see this new model arrive this spring. The Lightning port is expected to remain.
The iPad mini, meanwhile, hasn't seen an update since 2015, making a new model welcome, though not particularly exciting. There's no word on when Apple plans to release this alleged model, nor any indication of what features buyers can expect. The report does claim that iOS 13 will bring some upgrades specifically for the iPad slates, though, including better file management, access to multiple versions of apps, and a redesigned home screen.