2019 Porsche 911 GT3 RS gets official ahead of Geneva unveil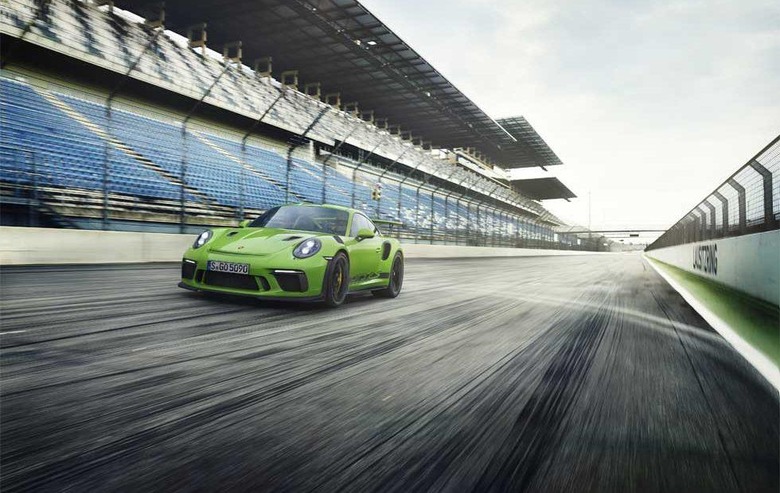 Porsche plans to make the first real public debut of the 2019 911 GT3 RS sports car at the Geneva Auto Show next month. Ahead of that debut, the automaker has given up most of the details on the 911 GT3 RS and the car is a beast. It packs a 4.0L flat-six that makes 520hp without needing turbos to do it. The engine produces 346 lb-ft of torque.
Porsche says that will push the 2019 911 GT3 RS from zero to 60 mph in 3.0 seconds, 0.2-seconds faster than the current PDK 911 GT3 and 0.1-seconds faster than the previous 911 GT3 RS. The new car will only come with a 7-speed PDK transmission and the car is good for 193 mph at the top of 7th gear.
Porsche tweaked the aerodynamics of the car for 2019 adding more downforce and better handling. To save weight the front trunk lid and fenders are carbon fiber with the roof being magnesium. The ducts on the hood channel cool air to the rakes. Porsche says that the 911 GT3 RS makes twice as much downforce as the normal 911 GT3 at 124 mph.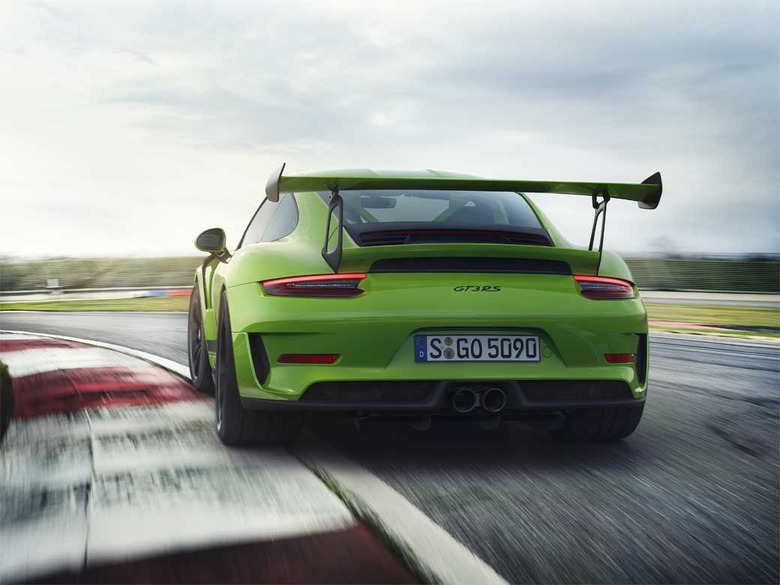 Inside the car has carbon fiber reinforces seats, lightweight glass for windows, lightweight door panels with opening loops, reduced sound deadening, and omission of the rear seats. A roll bar sits behind the seats for safety. The car has rear-wheel steering and all the suspension links use ball joints.
Porsche says that the car starts at $187,000 and if you add the Weissach Package that will tack on another $18,000. That package reduced weight further with more carbon fiber material saving another 13 pounds. Those who buy the Weissach Package can also drop another $13,000 for magnesium wheels and shave even more weight. The car will be available in the fall of 2018 with the magnesium wheels and Weissach Package available later.
SOURCE: Porsche