2019 Mercedes GLE interior caught on video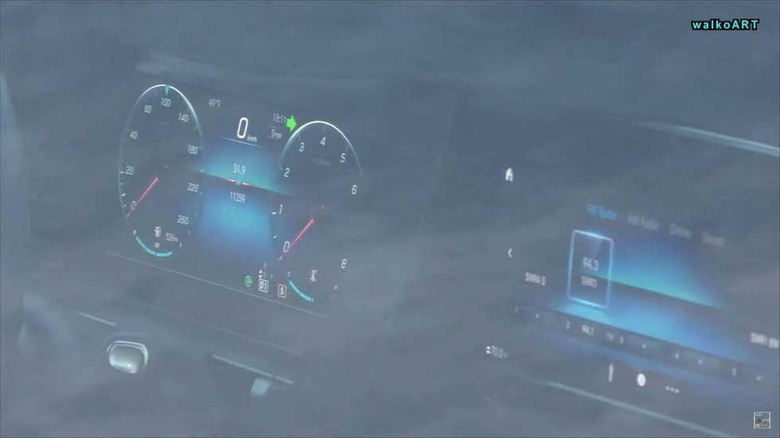 With the popularity of crossovers and SUVs on the market today, all automakers are rushing to keep their offerings fresh and to bring new rides to market. One of the freshened SUVs for the 2019 model year will be the 2019 Mercedes GLE, which is going to be all-new. A bunch of spy shots have turned up over the months and now the GLE has been spied on video.
The GLE, which was originally called the ML when it launched back in 2011, has a completely new exterior that is much more rounded than predecessors. The new video shows an admittedly blurry look at the interior of the vehicle and one thing that is clear is a new infotainment system.
That new infotainment system appears to be the MBUX unit that has so far only been officially confirmed for compact cars. In A-class vehicles, the MBUX system packs a 10.25-inch fully digital display, but it's not clear if the larger SUVs like the GLE will use the same exact system.
A larger screen would be likely in larger and more luxurious vehicles. The E-class, CLS, and S-Class all use dual 12.3-inch screens. Other things we know about the 2019 GLE include that it will be on the MRA platform used by the E-Class/CLS. Power is expected to come from an inline-six.
The tach is seen in the video of the car and has an 8,000 rpm redline. That is much higher than you expect on a diesel engine meaning this prototype is likely using a gas engine. The earliest official look at the GLE will likely come at the Geneva Auto Show.
SOURCE: Motor1