2019 Maserati Levante GTS likely to use biturbo 3.8L V8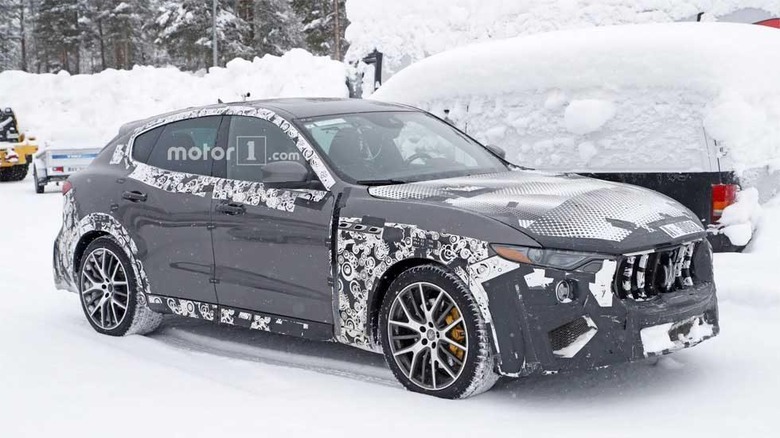 Maserati's Levante SUV hasn't exactly been blowing up the sales charts for Maserati. The automaker has plans for a hotter version of the SUV that might make those lusting after a Ferrari SUV whip out their wallets. Spy shots of the 2019 Maserati Levante GTS have turned up and the SUV is wearing less camo than other spy shots that have been seen.
The vehicle was spied in northern Europe, presumably for cold weather testing. There is no clear indication of what engine is under the hood of the SUV, but there are rumors. The engine is expected to be a biturbo 3.8L V8 that comes out of the Quattroporte GTS and has Ferrari DNA in its veins.
That engine makes 523hp and 524 lb-ft of torque in the sedan. When crammed into the SUV, it could be hopped up to higher levels, so it can compete on paper and pavement with the Porsche Cayenne Turbo and Range Rover Sport SVR.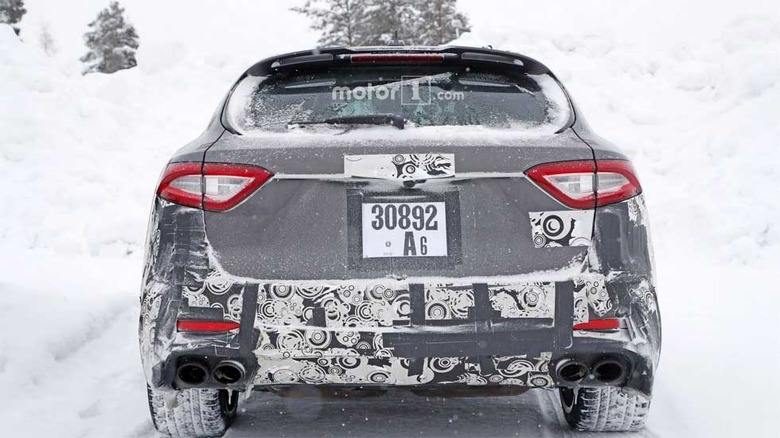 The front end is redesigned in the GTS and the ride will have a revised roof spoiler. The alloy wheels are updated as are the brakes. The GTS is also expected to be lower than the normal Levante for better handling.
We hope the GTS version of the Levante spurs sales. Hot SUVs are something we really like, and we want to see more of them, sales need to be there for that to happen.
SOURCE: Motor1