2019 Lexus LC 500 Inspiration Rocks Flare Yellow Paint And 471hp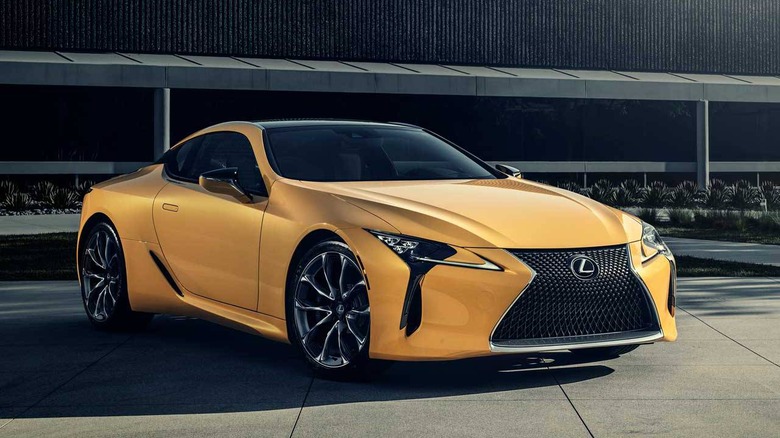 Lexus is at the 2019 Chicago Auto Show and has brought with it the cool 2019 Lexus LC 500 Inspiration Series. The car is entering production and will be a very limited edition with only 100 of the LC 500 Inspiration Series cars produced. The ride is the third vehicle to slot into the Lexus Inspiration Series.
Each of the 2019 LC 500 Inspiration Series cars will wear the same Flare Yellow paint; the ride is the first offering of the hue in the US. Lexus says that it is a "rich, metallic shade of yellow" and promises it will be eye-catching. Rolling stock includes standard 21-inch wheels and tires.
Buyers will also get a carbon fiber roof, and lower grille insert for contrast against the yellow paint. Inside the car gets bespoke yellow door inserts of Alcantara that connects the exterior to the cabin of the vehicle. The standard touring seats have semi-aniline leather with yellow stitching.
Identical stitching is used on the instrument panel, console, and glovebox. The carbon fiber door sill covers have an inscription calling out the limited edition run. Each car will include a special Lexus garmet bag that folds into a spacious travel bag.
The bag has flare yellow lining and double yellow stitching at the top hem. Power is from the standard 5.0L V8 the LC 500 uses making 471hp. A 10-speed automatic is the only transmission offered, and the car can run 0-60 mph in 4.4 seconds. The car will go on sale in April at $106,210 plus destination charge.