2019 iPhones reportedly dash our USB-C hopes and dreams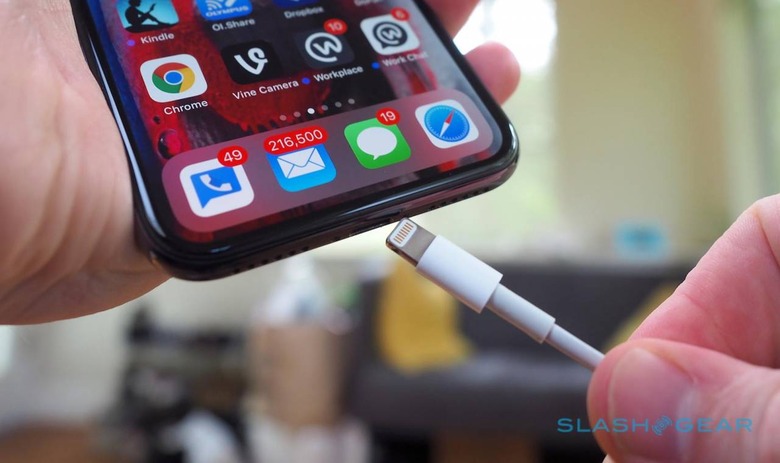 For years now, Apple has relied on its proprietary Lightning connector for iPhone and iPad charging, but when the company started shipping modern MacBooks that support USB-C, that led to a lot of speculation that Apple's mobile devices were next. In the case of the iPad, that turned out to be true, as the latest iPad Pro features charging and over USB-C. That leaves the iPhone as the next in line for a USB-C makeover, but a new report suggests that such a change won't be coming anytime soon.
Instead, Apple is said to be sticking with Lightning in its next batch of iPhones, which we expect to be revealed in September. That doesn't necessarily mean that USB-C iPhones are never coming, just that if they are, we may not see them until 2020 at the earliest.
Japanese site Macotakara has the details this time around, saying that Apple will stick with Lightning as something of a cost-saving measure. The decision to save money makes some degree of sense, as Apple's 2018 iPhones haven't been selling all that well. While it sounds like there still might be a possibility of Apple opting for a USB-C connector in this year's phones, at least one accessory maker said that chance is decreasing.
As Macotakara points out, a decision to switch to USB-C charging in iPhones would mean more changes for Apple aside from just the connector. Apple would need to pack-in a new set of USB-C Earpods with each iPhone sold, along with an 18W power adapter for USB-C fast charging, which means it would likely have to spend more money on iPhone pack-in items than it does currently.
Assuming this is true, then it sounds like Apple will be playing it very safe with 2019's iPhones in the name of keeping costs down. Previous reports have claimed that the first 5G iPhone won't be here until 2020 as Apple takes its usual "wait and see" approach to new standards. Obviously, take what you hear with a grain of salt, but don't be too surprised if 2019's iPhones are revealed with that same old Lightning connector where a USB-C port should be.