2019 iPad 10.2" and non-Pro 10.5" tablets tipped to launch separately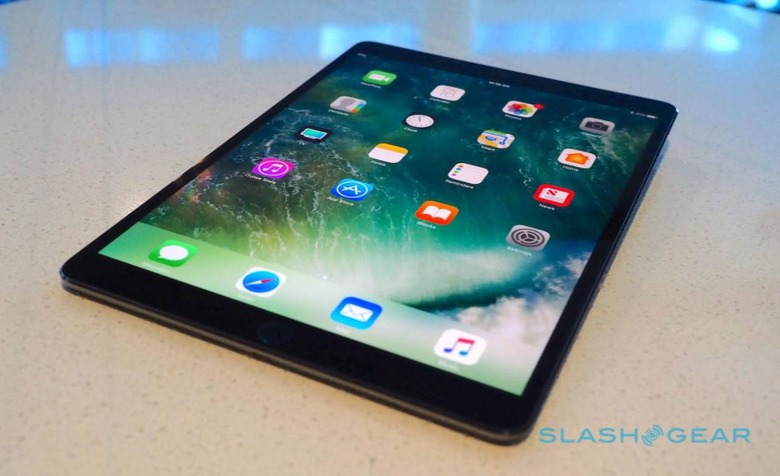 Apple is gearing up to launch a new 10.2-inch seventh-generation iPad, as well as a non-Pro 10.5-inch iPad, according to a new leak. The alleged models won't be released at the same time, the leaker claims, but both are said to be in the pipeline for an upcoming launch. The leak comes from an anonymous individual who has a solid track record with tipping Apple's plans.
According to a tweet from Twitter user CoinX, "Both iPad 7 (10.2") and the "new" iPad (10.5", non-Pro) are coming. But not at the same time." This Twitter account previously had positive leaks involving the 2018 iPhone names, 2018 iPad Pro thickness, and similar, mostly minor, details.
Apple previously launched a 10.5-inch iPad Pro in 2017, but the alleged upcoming version will be a non-Pro variant, according to the tweet. It's unclear where the model would fall in Apple's iPad lineup, but it would likely offer a mid-tier price above the $329 iPad model while remaining cheaper than the iPad Pro models.
Last month, a report from analyst Ming-Chi Kuo alleged Apple will soon release a 10.2-inch iPad model alongside a new iPad mini. Details about this anticipated 10.2-inch model are still absent, but speculation has it that Apple will use this model to replace its 9.7-inch iPad.
There's no word on whether Apple will be unveiling any hardware products at its March 25 event, but it is possible we'll see one or more of the upgraded devices make an appearance. Assuming the tweet is correct, the 10.5-inch model will likely make its public debut after the 10.2-inch iPad, potentially alongside the expected refreshed iPad Pro tablets.