2019 Corvette ZR1 sets Virginia International Raceway lap record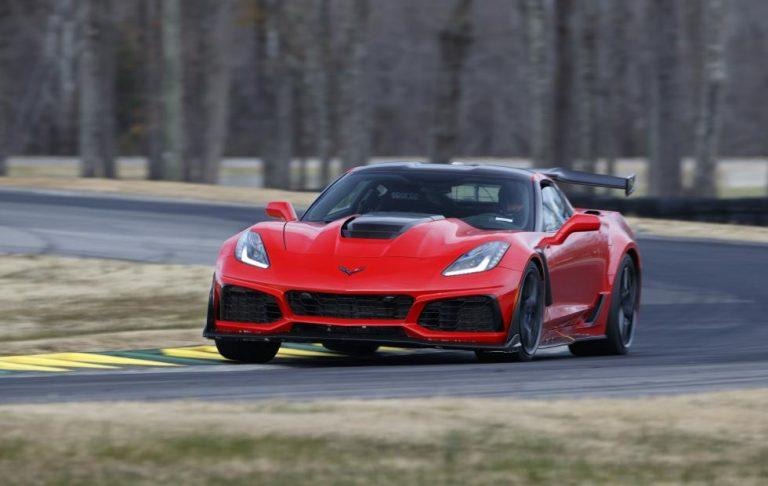 Serendipity is often credited for some accidental but happy discoveries in history, from penicillin to super glue. Now Chevrolet is claiming yet another "accidental" discovery, that its upcoming 2019 Corvette ZR1 happens to be the fastest coupe to have rolled on the VIR, a.k.a. the Virginia International Raceway, considered one of the most challenging road course. And, Chevy says, it wasn't even trying to beat any record. In fact, it didn't even have a race car driver behind the wheel.
The car maker was at VIR to simply do validation testing, implying that it wasn't even trying to break or set records. In fact, the ZR1 was being driven by Jim Mero, who it notes is a vehicle dynamics engineer, not a professional race driver. While it may sound like Chevrolet is downplaying the achievement, it is, in fact trying to boost it even more.
The 2019 Corvette ZR1 went through the 4.1-mile Grand Course with a time of 2:37.25. That 1.37 seconds faster than the record the Ford GT also "accidentally" set last week, making the ZR1 the fastest production that has ever run that lap. And Ford's "accidental" record had pro driver Billy Johnson behind the wheel. You can probably see where Chevy is going with this.
Of course, engineer Mero is no novice and the ZR1 he drove isn't exactly your base ZR1. Sure, it was the stock model, save for a harness bar and track seats with five-point harnesses. It was, however, equipped with the ZTK Performance Package, which adds an adjustable carbon-fiber High Wing, a front splitter with carbon-fiber end caps, Michelin Pilot Sport Cup 2 tires, and Magnetic Ride Control Tuning, among other things.
That packages does cost an additional $2,995 on top of the $119,995 SRP. The 2019 Corvette ZR1 goes on sale this spring.