2019 Challenger SRT Hellcat Redeye's supercharged soul will cost you dearly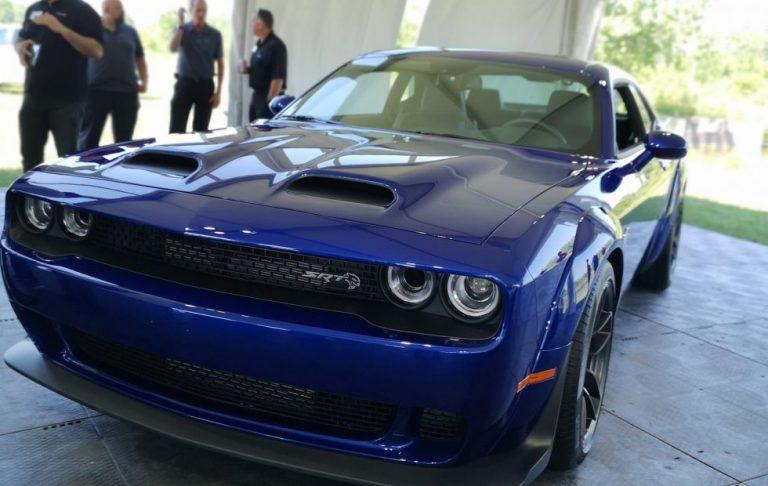 Last week Dodge went official with the details on the Challenger lineup and we were all enamored by the Hellcat Redeye. That Redeye becomes Dodge's fastest car for 2019 with the Demon no more. One of the things that we were left to wonder about with the Redeye and the other sweet performance Challengers was just how much the beasts would cost.
Dodge has now announced the official starting prices for all the 2019 Challenger cars. For the folks out there, who will be content to not have a V8 heart in their Challenger, the Challenger SXT, SXT AWD, GT, and GT AWD all get V6 engines. Dodge says that the Challenger SXT is the most affordable V6 automatic in the class.
An SXT RWD will start at $27,295 with SXT AWD starting at $30,295. Dodge has priced the GT RWD at $29,995 and moving up to the GT AWD will set you back $32,995. One cool bit about the two AWD models is that they have a front axle disconnect for RWD action in good weather.
The Challengers we are really interested in start with the Challenger R/T model packing a 5.7L Hemi V8 with 375hp and up to 410 lb-ft of torque. The R/T will start at $34,100 with the hotter R/T Scat Pack starting at $38,995 plus a $1,000 gas guzzler tax on manual transmission models.
The real fun starts at $58,650 plus a $1,700 gas guzzler tax on all versions of the SRT Hellcat. That is a $5,000 discount compared to last year's Hellcat. The top of the heap is that SRT Hellcat Redeye starting at $69,650 plus a $1,700 gas guzzler tax on all models. Production on all models starts this fall and the cars will hit dealers in Q4 2018.
SOURCE: Dodge