2018 Yamaha Niken is a leaning trike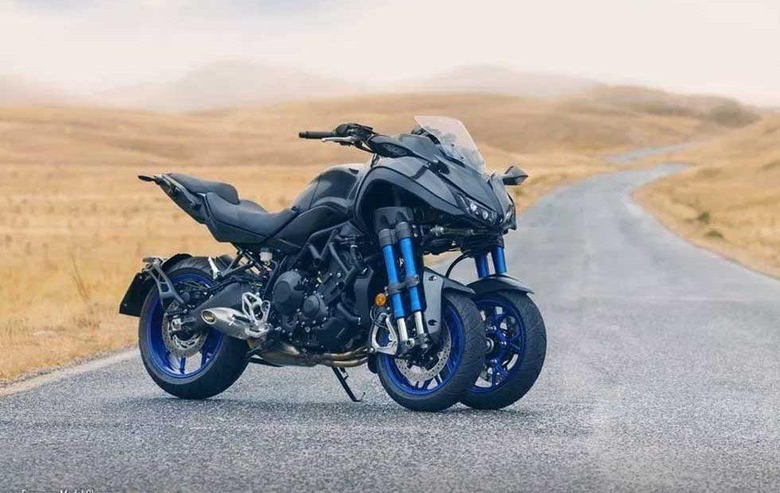 Yamaha has unveiled a new motorcycle that will be coming as a 2018 model called the Niken. One glance at the photos and you can see this isn't your typical motorcycle. It is the production version of that interesting MWT-9 leaning trike concept seen a while back.
The production Niken will use the 900cc 3-cylinder engine from the Yamaha FZ-09 and that is where any similarity with an existing Yamaha motorcycle ends. The chassis has three wheels, all three of which are normal motorcycle tires. The layout puts two tires in the front and one in the rear in a reverse trike configuration.
The production 2018 Niken is said to be coming to the US. It has dual 15-inch wheels up front and dual-tube upside down forks. The bike is over 7-feet long and under 3-feet wide. The coolest part is how the bike leans into the corners.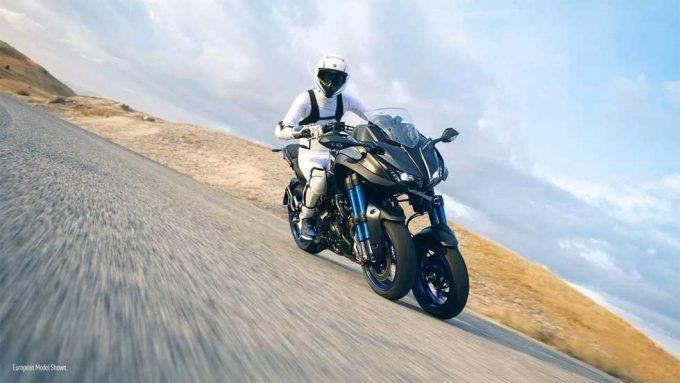 That should make it feel more like a traditional motorcycle riding experience than you get with your typical trike that doesn't lean. The bike looks interesting but odd. From the side profile, it appears to be a normal motorcycle in some of the images.
When you get around front it has a wide opening between those wheels. It's hard to tell if the bike stands on its own or if the rider has to put a leg down to keep the bike upright when stopped. The images make it appear as if the bike requires a leg down.
SOURCE: Asphalt and Rubber