2018 VW Polo GTI gets 197 hp and fully digital instrument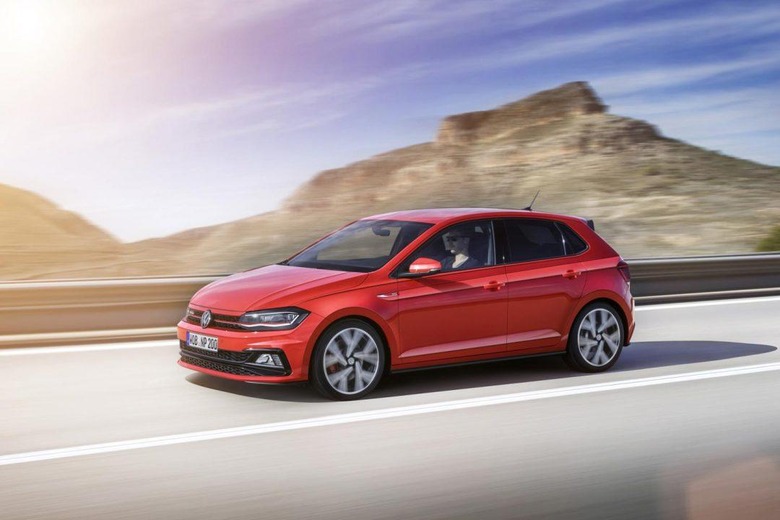 VW is getting official with the new 2018 Polo GTI at IAA. The Polo GTI packs a 197hp (200 PS) turbo engine that makes 320 Nm of torque. The car gets a fully digital instrument cluster with a 10.25-inch display that has a red-white-black design in a Sport theme. All instruments are on a single visual plain and infotainment integrates with a driver's smartphone. Wireless charging of smartphones is featured.
With the new Polo GTI, there are now three GTI versions in the VW line including the up!, Polo, and Golf. Polo GTI can go up to 237 km/h. The car has a grippy sport steering wheel and offers plenty of space inside the car. The Polo GTI is a 5-seater with folding rear seats giving the car 305 to 1079 liters of space in the trunk.
Buyers can opt for Sport Select suspension for better handling. The car gets GTI styling all around with optional LED headlights. The car will ride on 18-inch matte black wheels to match the matte black sill extensions. Polo GTI color options include white, red, black pearl, limestone grey metallic, and reef blue metallic.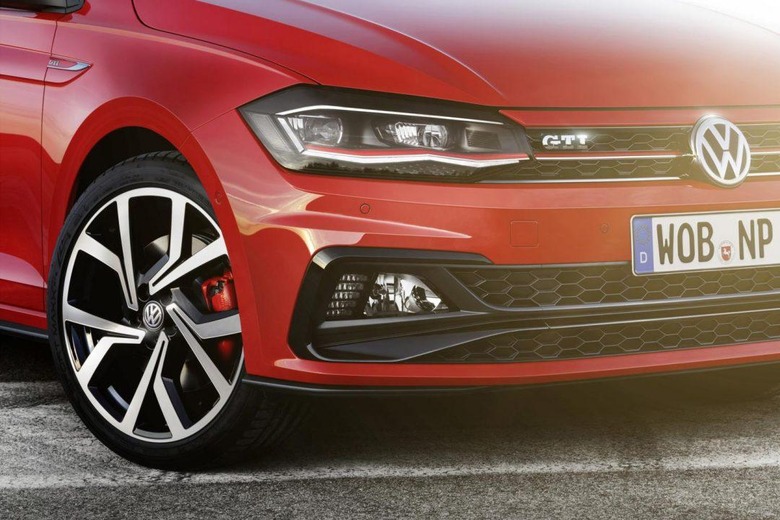 The Polo GTI is a 4-door car and comes standard with Front Assist with City Emergency Braking and Pedestrian monitoring and Automatic Post-Collision Braking. The turbo engine is paired with a 6-speed DSG gearbox with a 6-speed manual arriving next year. The car is able to reach 100 km/h in 6.7 seconds.
Base configuration Polo GTI will be front wheel drive with sport suspension as standard, it's the only GTI to come with standard Sport suspension. Sport Select gives the driver selectable modes of Normal or Sport. The digital gauges can show a view with speed and rev counter, digital view with no dials, and a digital view without dials and with supplemental information that can be configured via the infotainment system.