2018 Volvo XC60 SUV Gains Much-Needed Style, Power, And Improves Safety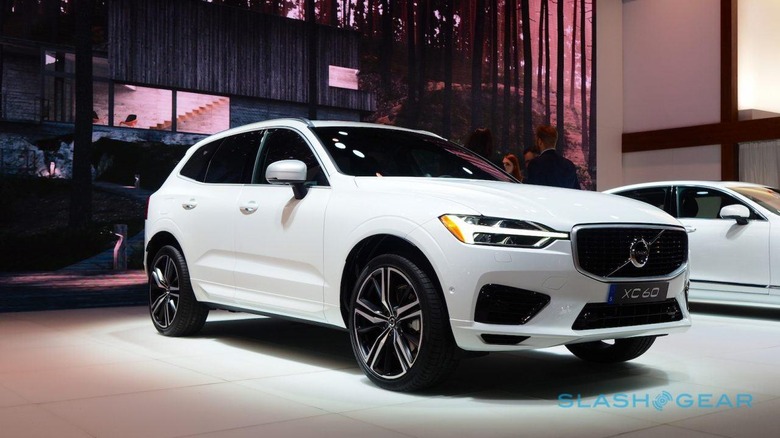 The 2018 Volvo XC60 might have been unveiled to the world earlier this year in Geneva, but that doesn't make its presence at the 2017 New York Auto Show any less important for the car company. This mid-size SUV is strong seller for the Swedish brand, and after nearly a decade with the previous platform the update seems certain to make it over to our side of the Atlantic and continue the same strong performance with loyal customers.
There are two crucial elements to the XC60's redesign. The first is the interior, which has been updated to the same high standard found in the larger Volvo XC90 sport-utility vehicle as well as the S90 sedan. It was a necessary move, given that the previous XC90's switchgear and materials were a clear call back to a previous era of automotive design, with heavy use of plastic and a dearth of the modern tech features that are by now expected in its class. The presence of Volvo's extremely large touchscreen infotainment system, stubby shift knob, and much more attractive dashboard and seats have transformed the previous-generation XC60's low points into highlights.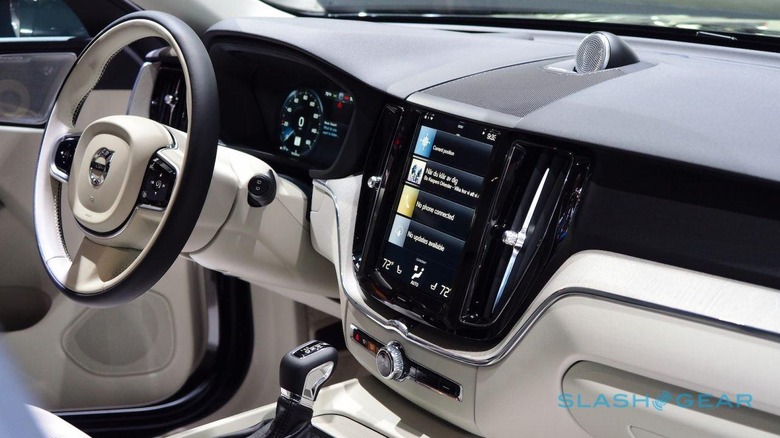 Under the hood there's a mini-revolution as well, with the Volvo XC60 gaining all three of the of the larger XC90's drivetrains. This means buyers can choose between 250 horsepower, 312 horsepower, and 400 horsepower iterations of a 2.0-liter four-cylinder engine, with the first being turbocharged, the second being turbocharged AND supercharged, and the mightiest model adding a battery assist and electric motor. The latter will be capable of sprinting to 60-mph in 5.3 seconds. It's an intriguing move for the automaker, especially given the price premium associated with the plug-in hybrid version of the XC90, and it remains to be seen as to how Volvo will position the XC60 in the market.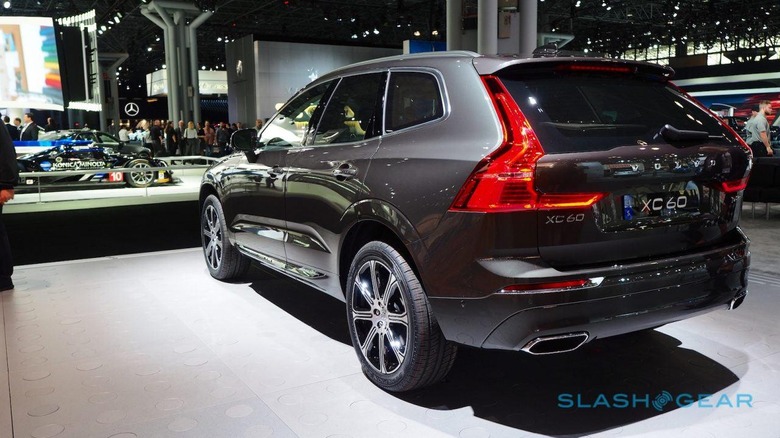 Of course, no discussion of any Volvo vehicle would be complete with mention of its safety systems, and here the 2018 XC60 holds its head high with a full implementation of 'Steering Assist.' This technology can actively keep the SUV between the lines on the pavement at speeds between 36-mph and 87-mph, but unlike a typical lane keeping feature it's also capable of pulling the wheel from the hands of a presumably-distracted driver to avoid oncoming traffic. In combination with the vehicle's collision avoidance and automatic braking feature, the SUV will also steer out of the way of an obstacle while simultaneously applying to binders to avoid an impact, with the ability to fully switch lanes in the process if required.
Look for the 2017 Volvo XC60 to hit dealerships at the tail end of 2017.