2018 Volkswagen Atlas Puts VW In The 3-Row SUV Game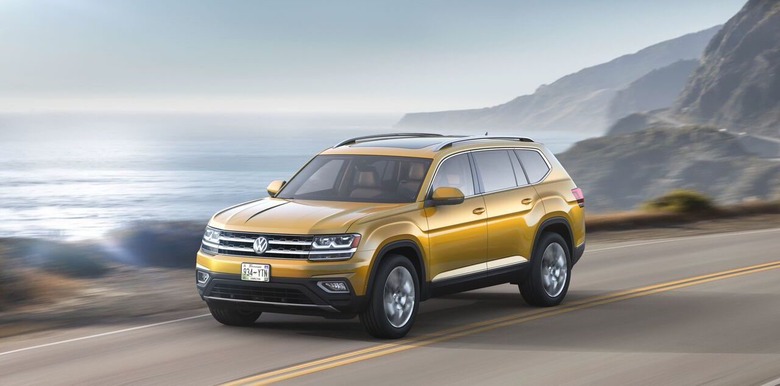 Volkswagen has just unveiled its new large-size SUV, the 2018 VW Atlas. Featuring VW's new design language, the new Atlas has space for seven passengers with its three-row seating and earns the title of the largest vehicle the manufacturer has assembled in the US (being built in Chattanooga, Tennessee). While the VW Touareg continues to focus on the five-seat SUV segment, the Atlas is aimed squarely at families and those needing lots of passenger space.
Measuring 198 inches long, 78 inches wide, and 70 inches tall, the Atlas comes with two powertrain options: a 2.0-liter turbocharged and direct-injection TSI four-cylinder offering 238 horsepower, or a 3.6-liter VR6 engine with 280 horsepower. Both of these are paired with an eight-speed transmission and front-wheel-drive, with VW's 4Motion all-wheel-drive available as an option on the VR6 models. Presumably, a TDI model was also in the works before the recent emissions scandal removed turbodiesel power from the equation.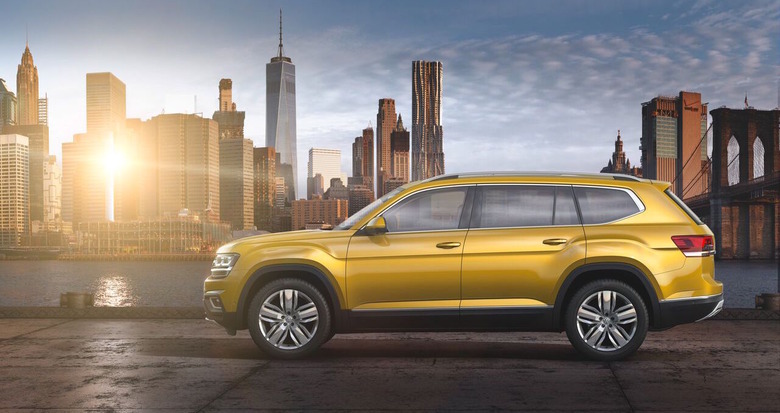 Inside the cabin the third row of seating appears easy to reach, even when a child seat is installed in the second row, and both the third and second rows can be folded down in various configurations. Drivers will find themselves interfacing with VW's new Digital Cockpit, which allows for the customization of which vehicle information is displayed while minimizing distractions.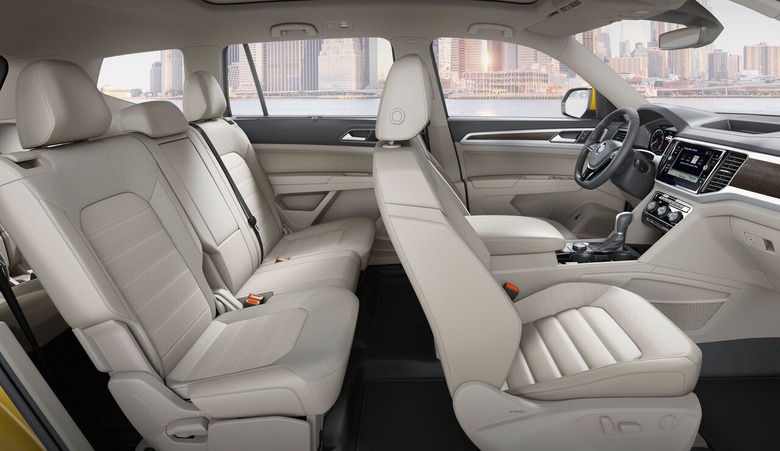 The SUV comes with a premium audio system by Fender, and is compatible with the Apple CarPlay, Android Auto, and MirrorLink smartphone platforms. Driver assist features include adaptive cruise control, forward collision warning and emergency braking, blind spot monitoring, lane departure warning, and parking assistance.
The Atlas will be available starting in spring of 2017 infive trim levels, however VW hasn't yet releasing pricing or EPA fuel economy details.