2018 Jeep Grand Cherokee SRT Trackhawk SUV hits 180-mph on stage in New York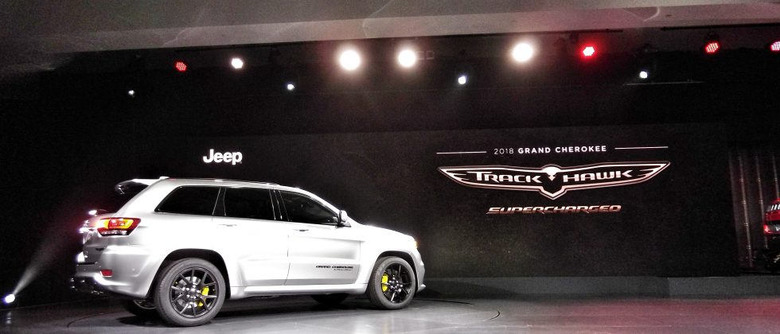 Despite most of the details having been released ahead of its New York Auto Show debut, the 2018 Jeep Grand Cherokee SRT Trackhawk certainly managed to impress everyone in the crowd with a startling run to 180-mph on a stage-mounted dynometer. The stunt was designed to prove that not only is the Trackhawk the fastest Jeep ever built, but also the quickest SUV currently on the market.
Some might argue that Jeep took a shortcut to success by dipping into the SRT Hellcat's parts bin and snatching its 707 horsepower supercharged 6.2-liter V8 engine, but the reality is the Trackhawk represents more than a simple engine swap. Getting the tall Hellcat mill to fit under the hood of the Grand Cherokee took a concerted effort from FCA engineers, not to mention the difficulty in ensuring that the eight-speed automatic transmission and beefed-up all-wheel drive system could handle the 645 lb-ft of torque it generates.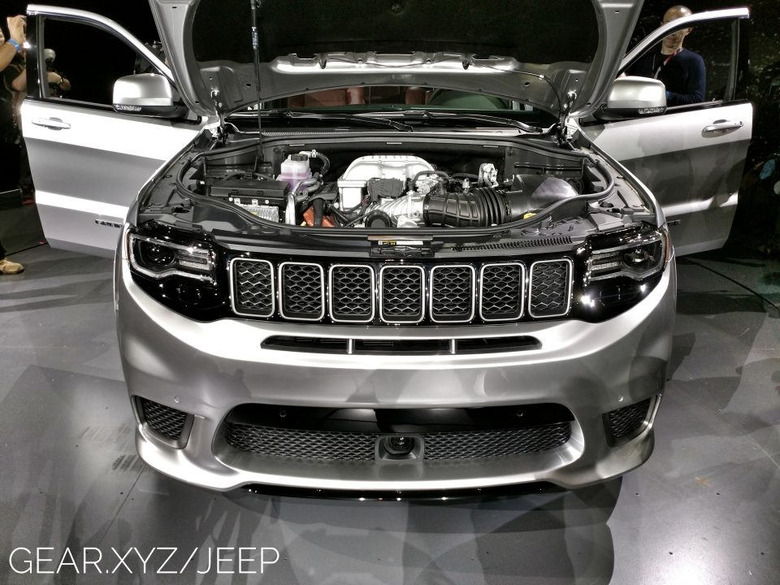 Aiding and abetting much of the Trackhawk's daring do – 0-60-mph in 3.5 seconds, 11.6 seconds to vanquish the quarter mile – are the firm underpinnings of the already-quick Jeep Grand Cherokee SRT. This includes a computer-controlled adaptive suspension system, several different drive modes (including Track, which shunts 70 percent of engine output to the rear wheels), and Brembo brakes, although in the case of the Trackhawk they measure a massive 15.75 inches in diameter up front.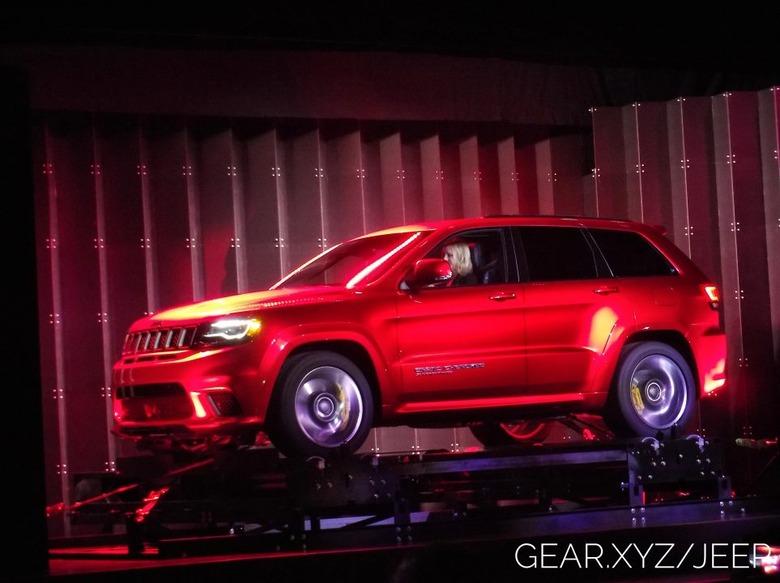 More aggressive aerodynamics also help to keep the Trackhawk firmly planted on the tarmac at super-legal speeds, but don't look for any off-road shenanigans from this beast, as on-pavement performance has been prioritized. This means trading ground clearance for terrain-hugging ride height, but at the very least the Jeep retains its ability to tow over 7,000 lbs.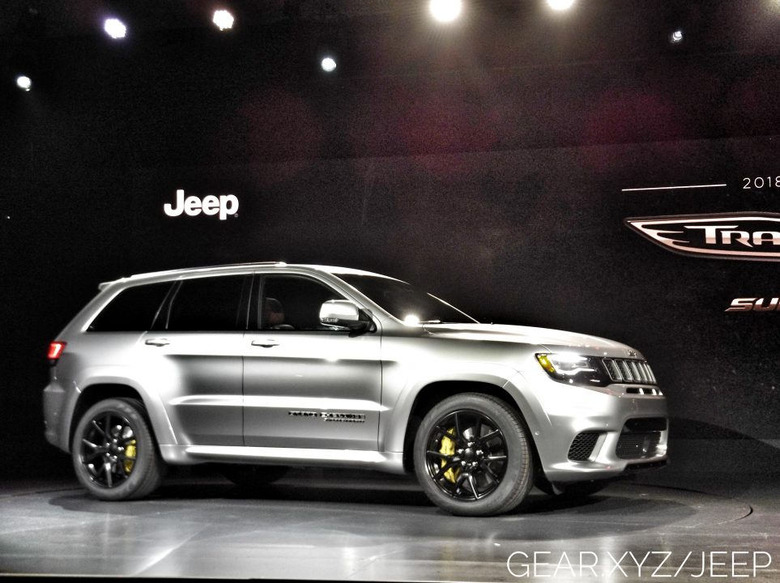 Pricing has yet to be released for the Jeep Grand Cherokee SRT Trackhawk, but look for at least a $10,000 premium over the existing SRT models' MSRP of $65,695.