2018 iPhones will trump Android in these two ways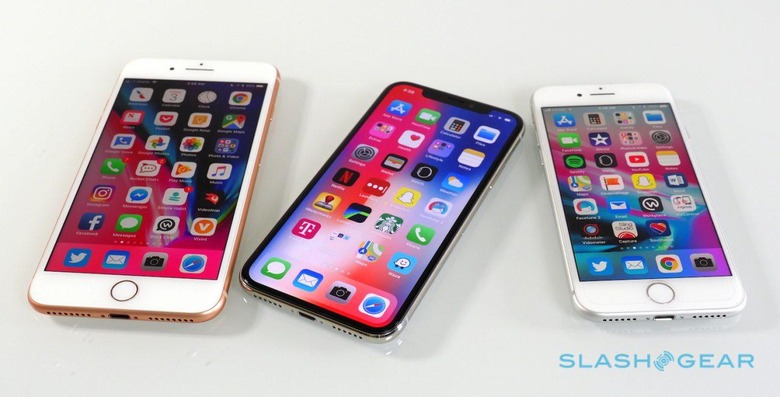 The Android market has been pretty eventful these past months, with curious innovations like Vivo's and Oppo's elevating cameras and ASUS ROG's gaming phone. That's not to say, of course, that the iPhone is missing out on new features. It just so happens that Apple tends to focus more on practical innovation rather than fanciful ones. Take, for example, the upcoming iPhones which, based on new leaks, could one-up Android in two areas: dual SIM support and CPU performance.
No Apple device so far has had dual SIM support despite the feature being available for years, especially on Android phones. Apple just didn't see the need for it but the market has changed significantly over the years and dual SIM users will no longer be denied. Apple, however, might be doing things differently in a way that no Android phone has so far.
According to
, Apple will take two approaches to dual SIM iPhones. In China, it will use a standard SIM tray with two card slots. In the US, however, it will utilize a single SIM tray paired with an Apple SIM. The latter has already been used in iPads as a rewritable virtual SIM solution. This lets Apple offer two SIMs while also giving users the flexibility of what network to use on the Apple SIM.
Nothing's set in stone yet but Apple's divergent strategy is definitely unusual. Apple SIM isn't supported in China, which is why Apple is forced to go the conventional route. However, rumors also say that only the 6.5-inch iPhone X Plus and the cheaper 6.1-inch LCD iPhone will get the dual SIM dual Standby feature, leaving the 2018 iPhone X out in the cold.
All three iPhones, however, will share a similar bump in performance thanks to a new A12 chip and, more interestingly, an increased 4 GB of RAM. At least according to Geekbench (via
). The one caveat being that the cheaper LCD iPhone might just have a modified set of last year's specs. Either way, there could be as much a 10% increase in performance, which is already quite a lot for those specs. So while Android phones come with oodles of RAM and cores, the next iPhones will be able to do even more with less.