2018 Audi Q5 revealed with efficiency and tech upgrade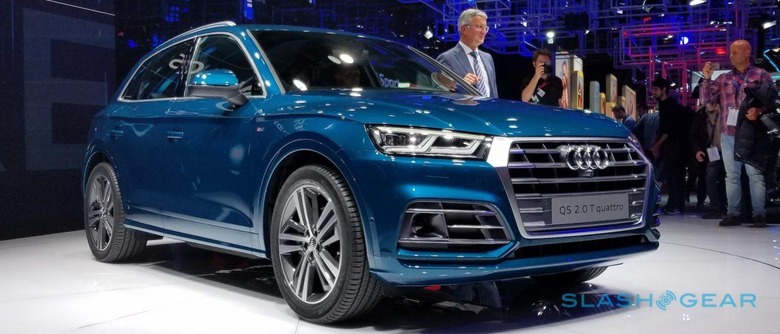 First came the revamped Q7, then the baby Q3 got a makeover, and now the most important member of Audi's SUV tryptic, the 2018 Q5, has broken cover in Paris. Borrowing styling cues from its larger and smaller siblings, as well as a welcome blast of tech from the Ingolstadt automaker's labs, it's a serious upgrade for what's a very serious vehicle for Audi.
That's because the first-generation Q5 has become the best-selling vehicle in its class, worldwide, meaning there's plenty riding on whether or not this second-generation version is as much of a hit.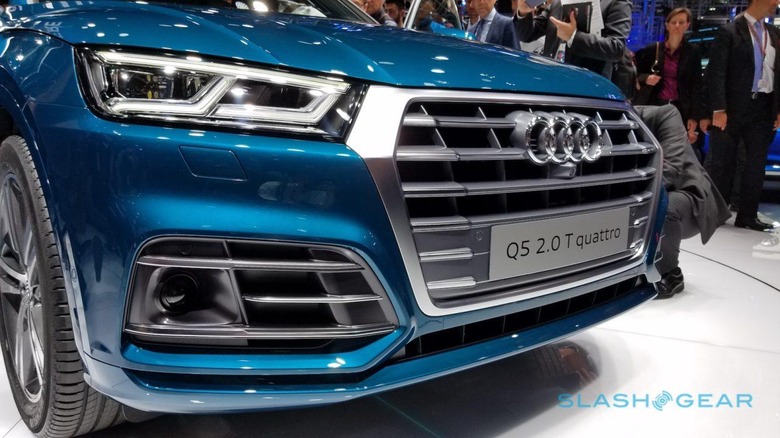 First impressions are certainly good. The design is chunky and handsome, with Audi's now-familiar trapezoidal grille sitting alongside crisp cut lines and a sharp shoulder crease, the latter softened with a slight ripple around the rear doors.
Short overhangs emphasize the lightness, and that's more than just aesthetics. Audi has trimmed almost 200 pounds from the 2018 Q5, turning to lashings of maximum tensile strength steel and aluminum to put its crossover on a diet.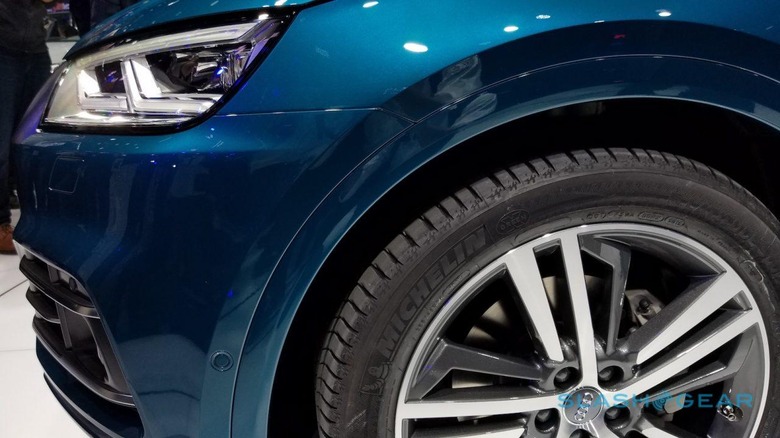 The result should be a more fuel-efficient, spritely car on the road, but we're expecting it to be quieter, too. That's because the new design is also more aerodynamically efficient – the coefficient of drag is down from the 0.33 of the old model to 0.30 on this new one – which will trim wind noise as much as it does gas consumption.
Engine options for North America are yet to be confirmed, though for Europe there'll be a lone gas powerplant – the familiar 252 HP turbocharged four-cylinder we've seen used in many other Audi cars before – and a quartet of TDI diesels.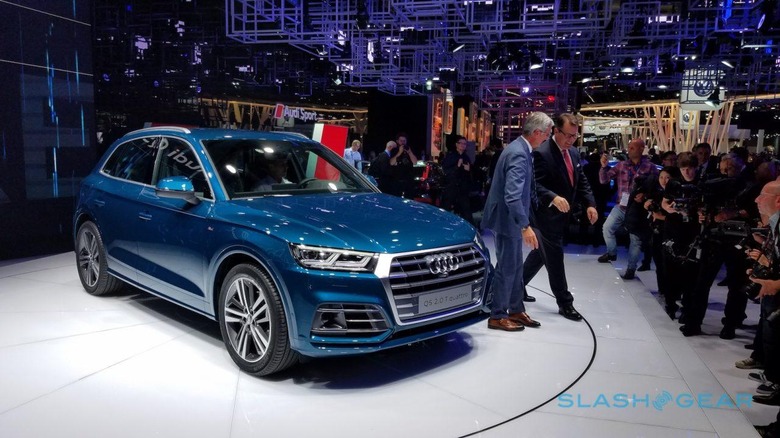 The latter seem unlikely to make it to US shores, given the current lackluster reputation VW Group diesels have.
Quattro all-wheel drive is standard, unsurprisingly, but the system can automatically decouple the rear axel during low-load periods, also trimming consumption figures. Audi says it can "predictively re-engage it" should it believe you'll need more traction.
Air suspension will be another option, just as on the Q7, as will the gamut of Audi's passive and active safety technology. That list will include traffic jam assist and exit warnings, as well as the predictive efficiency assistant which encourages a lighter right foot when the roads oblige.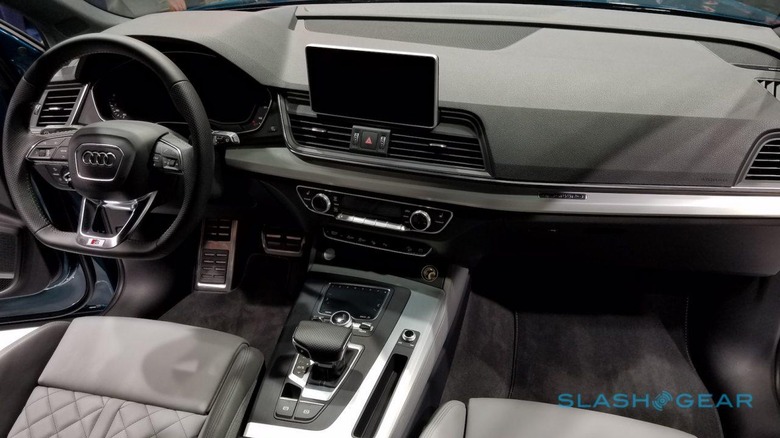 Inside, further cues from the Q7 abound. Audi's Virtual Cockpit system is found behind the steering wheel, and there's Audi connect for getting the car – and, usually, its occupants thanks to WiFi hotspot functionality – online.
NOW READ: 2017 Audi Q7 Review
A display atop the dashboard gives the front passenger something to look at, and there's optional rear seat entertainment for the screen-addicted.
No word on pricing or specific availability in the US at this stage, but Audi says the 2018 Q5 will arrive in European dealerships early in 2017.