2017 Nissan GT-R Nismo MSRP starts at $174,990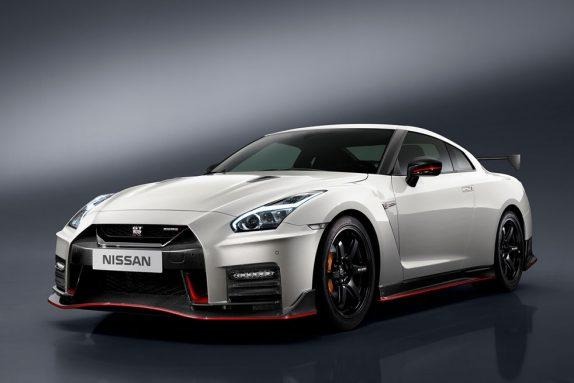 Nissan has announced the official starting price of the 2017 GT-R Nismo and it's very far from an affordable car. In fact, if you take the $174,990 price tag for the GT-R Nismo and then add another $1,000 to it, you could own a Porsche 911 GT3 RS. The new Nismo GT-R packs in 600hp via a twin-turbo 3.8L V6 engine.
The engine is mated to an advanced independent rear transaxle all-wheel drive system. The car also has enhanced body structure that allowed Nissan to refine the NISMO suspension tuning further. The 2017 NISMO GT-R pricing announcement coincided with the official North American debut of the car at the Japanese Classic Car Show at the Queen Mary in Long Beach, California.
2017 marks the third year of availability for the NISMO GT-R and this version of the GT-R costs significantly more than other versions. A GT-R Premium for instance carries a MSRP of $109,990. Both MSRPs exclude the $1,595 destination and handling fee. For 2017, Nissan enlarged the V-motion grill on the front to allow more air inside to keep the car cool.
Other features unique to the NISMO include carbon fiber front and rear bumpers, black outside mirrors, and carbon fiber side sills and emblem treatment. The rear spoiler is dry carbon fiber. Output from the 3.8l TT V6 is 600hp and 481 lb-ft of torque. The engine is paired with a paddle-shift 6-speed dual clutch transmission. The car also comes standard with a special lightweight titanium exhaust system. The car is available now at certified Nissan dealerships.
"Last spring, our most exclusive and fastest road-going GT-R ever, the 2017 NISMO, made its global debut at the famed Nürburgring race course, where the Nissan GT-R's potent performance was honed, tuned and developed," said Michael Bunce, vice president, Product Planning, Nissan North America, Inc. "Now, as it readies to hit the streets of North America, it's fitting that it does so among a gathering of the Nissan and Datsun heritage cars that paved the way for this ultimate expression of Nissan innovation and performance."
SOURCE: Nissan News