2017 MINI Cooper Countryman hits the hybrid big-time at the 2016 L.A. Auto Show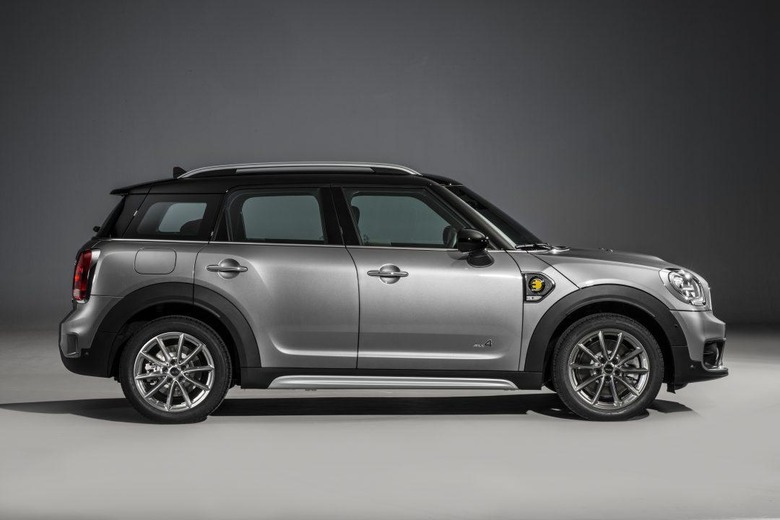 There's money to be made in crossovers and SUVs, which means the newest MINI feels no shame about getting a bit bigger around the waist. The 2017 Mini Cooper Countryman is the largest model yet from the brand better know for building tiny retro-mobiles than full-fledged people movers, but it comes at a time when the Mini family is maturing into a more fully-featured line-up interestd in more than just stylish subcompacts.
While the external proportions (and internal dimensions) of the all-new Countryman might be bigger, in the engine bay it's a tale of both shrinkage and growth, depending on the model. Base Cooper editions of the SUV gain a new 1.5-liter three-cylinder engine that is good for 134 horsepower and 162 lb-ft of torque – a solid increase over the previous-generation four-cylinder – while the Cooper S steps up to a 2.0-liter turbocharged four-cylinder that's good for 189 horses and 207 lb-ft of torque. A six-speed manual gearbox is offered with each vehicle, and while base Coopers benefit from the option of a six-speed automatic, the Cooper S graduates to an eight-speed auto unit. All-wheel drive is offered with both drivetrains.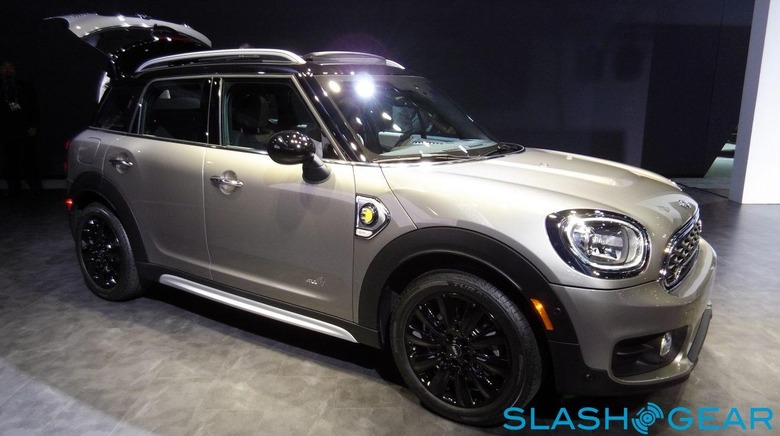 Boosting the Countryman count by one for 2017 is the all-new Cooper S E Countryman ALL4, which represents the first time a battery-assisted model from the British automaker will be available outside of the very-limited EV leasing program from several years back. Combining a turbocharged, three-cylinder engine, all-wheel drive, and an electric motor, the S E Countryman ALL4 will feature 221 total system horsepower, along with a battery-only range of 25 miles. All-wheel drive is made possible by the vehicle's 'e-rear' axle.
Being bigger than any Mini to come before it gives the Countryman the edge it needed to take on other subcompact crossovers like the Mazda CX-3 and the Nissan Juke. It also adds a dimension to the Mini line-up that was previously missing, and ushers in a new era of being able to fill niches that just a few years would have felt out of place for the retro-inspired car company. Look for the 2017 Mini Cooper Countryman startin in March of 2017.