2017 Mazda MX-5 Miata RF Drops Its Retractable Hardtop Just Before 2017 New York Auto Show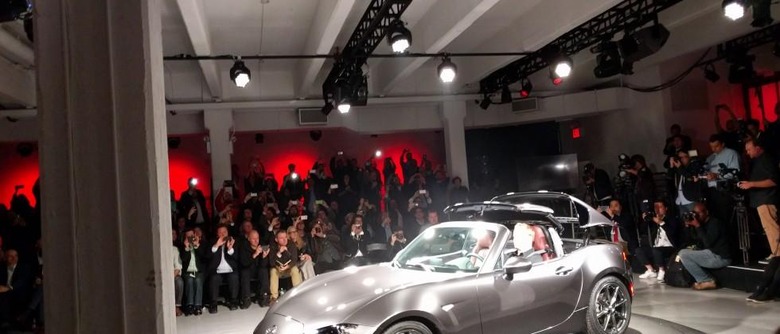 It was perhaps the worst-kept secret at the 2016 New York Auto Show – after all, Mazda had sent out invitations to the media weeks in advance asking them to help 'blow the roof off' – but that doesn't mean that the new hardtop edition of the 2017 Mazda MX-5 Miata didn't cause a stir when it was revealed the night before the show was scheduled to start. Officially, Mazda is calling the new MX-5 model a 'retractable fastback' or 'RF,' due to the sloping nature of its roofline, which stands in stark contrast to the more up-and-down look of the previous retractable hardtop edition.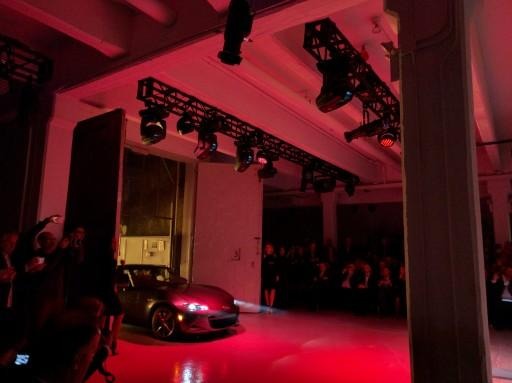 Details were few – we weren't told whether the new MX-5 was more rigid thanks to its fastback roof, nor was the additional weight of the roof mechanism discussed – but it's safe to say that Mazda got the visuals right. With the top up the Mazda Miata is now more coupe-like than ever before, and likely represents the closest we'll ever get to a fixed-roof edition of the car.
With the top down the MX-5 RF now features two bulges directly behind each passenger seat that significantly improve the roadster's profile and bring to mind more historical convertible models of a similarly sporty nature.
The version of the car that was shown off in New York is in fact the only example in existence. Presumably, the prototype shares the same 155 horsepower, 2.0-liter four-cylinder engine as any other North American Miata model. There was no word as to when the retractable fastback would go one sale, but it shows that Mazda's designers are serious about keeping buyers interested in the compact sports car for more than just the first year of its production. Could a turbo model – a la Fiat 124 – be far behind?