2016 VW Passat adds R-Line trim and refreshed design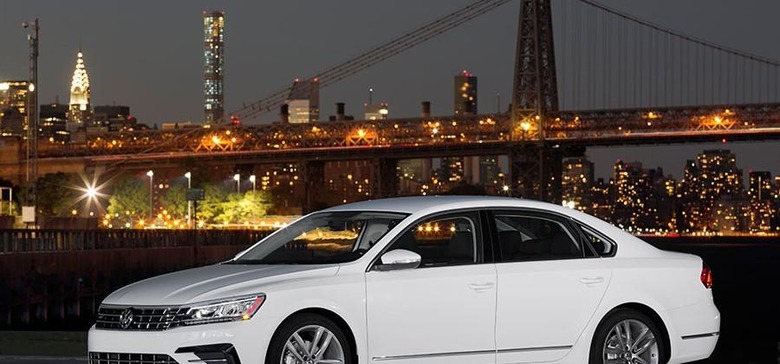 VW is in some hot water over its defeat device software added to its diesel TDI cars in the US, but that trouble isn't stopping the automaker from unveiling its latest Passat. The 2016 Passat has a new front and rear design along with a lot of new technology on the inside. The interior has been updated as well.
The 2016 Passat gets LED headlights and taillights, a first for a VW sedan. The car might not be all-new but VW says that the only parts of the car that are unchanged are the roof, doors, and body side stamping.
The 2016 model is the first Passat to offer an R-Line version. This sporty version of the Passat will have unique rocker panels, a stylized front bumper with black accents, a modified rear diffuser, and 19-inch anthracite Salvador aluminum wheels with 235/40 ZR rated tires. The updated interior gains the latest MIB II infotainment system and two-tone décor panels.
A new easy open trunk feature allows the trunk to open when a foot moves near the rear of the vehicle. VW is offering three engine options with the 1.8L TSI gas engine, TDI, and a VR6. The 2016 Passat starts at $22,440 for the 1.8T S model with an automatic transmission. That 1.8T is rated for 38mpg on the highway with the automatic transmission.