2016 Volvo XC90 T8 Twin-Engine Plug-In Hybrid Review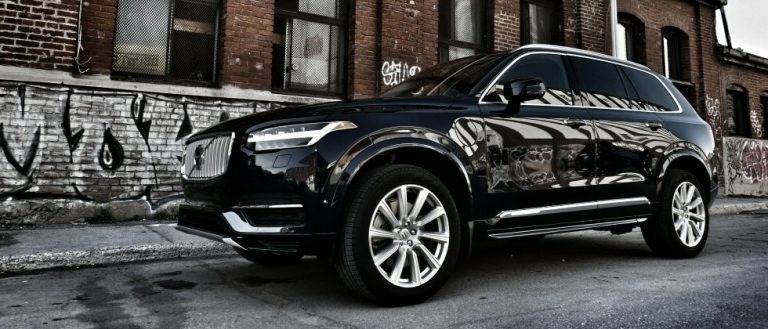 The 2016 Volvo XC90 turned more than a few heads when it hit the scene late last year, but while its opening act was a whirlwind of sleek Scandinavian styling and unexpectedly plush luxury, it's the encore that's really going to cement its run in the hearts and minds of SUV-seeking American buyers. The XC90 T8 is Volvo's moon-shot, the model with the power – and the price tag – required to cement its spot on the playbills of premium shoppers willing to entertain an alternative to the Teutonic trio of automakers that currently dominates high end sport-utility sales.
Starting at $68,100, the 2016 Volvo XC90 T8 isn't just the most expensive model currently being exported from Sweden, it's also the brand's first plug-in hybrid to have ever been offered to Americans. Therein lies its secret: the XC90 T8 draws its considerably-upgraded grunt not from a V8 engine as its badge might suggest, but rather from the domesticated electrons corralled by its formidable battery pack.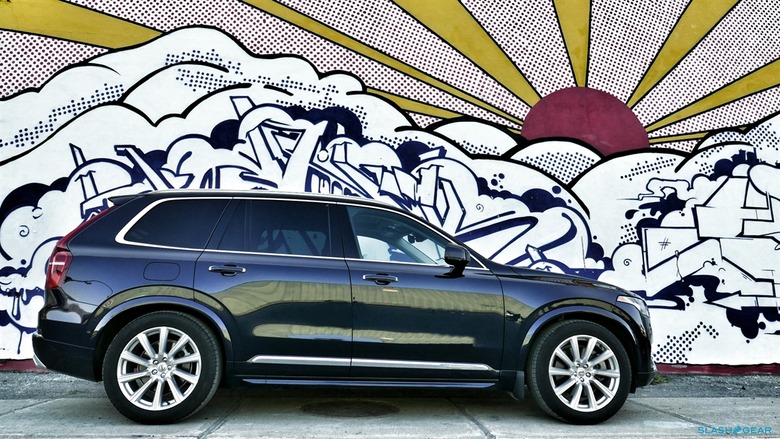 It's a bold move for Volvo, which understands that in order for it to reinvent itself as something other than a purveyor of safe, comfortable commuting appliances it needs to take a few risks. It's hard to see what could be more of a gamble than betting well-heeled families are willing to walk away from the forced-induction eight-cylinder engines that populate the upper echelons of the people mover segment in favor of a four-cylinder that's not only turbocharged AND supercharged, but also backed by a pair of electric motors. All doubts are erased by a simple test drive, however, which makes it imperative that Volvo find a way to get people first in showrooms and then behind the wheel for at least a few miles.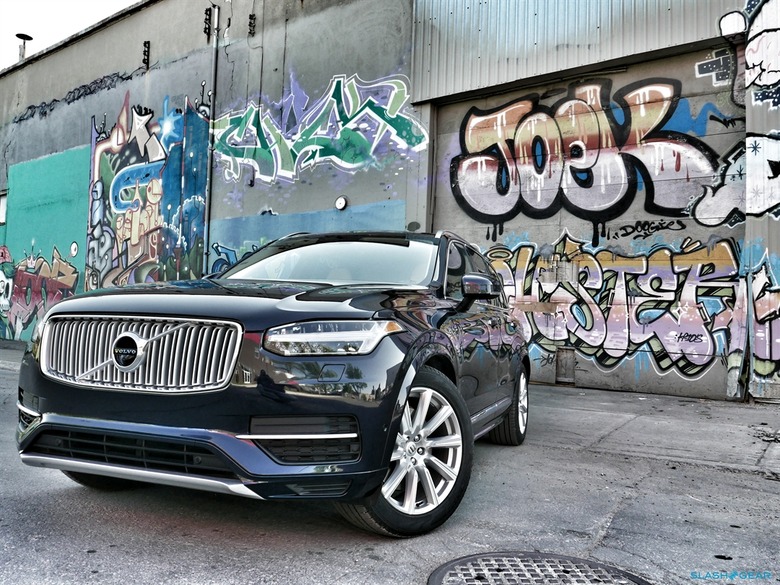 When I first drove the Volvo XC90 last year it was in T6 trim, which consisted of the same 2.0-liter four-cylinder turbo/supercharged setup found in the T8, minus the plug-in components. Output was listed at 316 horsepower, but a better word for it might have been 'average,' given the heft weight of the SUV. Certainly, the T6 was in no position to challenge its European rivals in a straight line, despite the considerable refinement offered by its (still) standard eight-speed automatic transmission.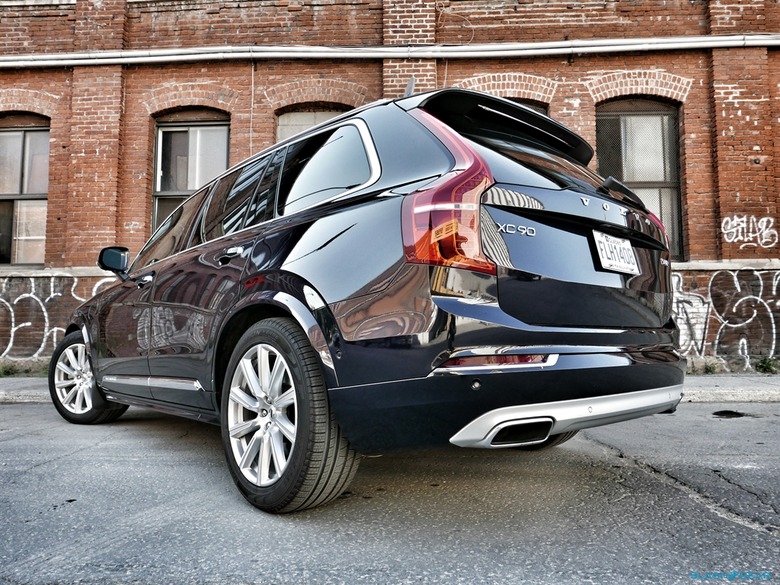 What a difference a battery pack can make. The Volvo XC90 T8 presents a radical re-think of the T6 setup, disconnecting the front and rear drive axles by replacing the driveshaft with the SUV's energy storage unit, but it maintains all-wheel drive capability through the careful integration of its pair of electric motors. One of these is sandwiched between the gas engine and the transmission, while the other motivated the wheels out back.
The end result is a substantial boost in performance, and not just on paper. Now rated at a total of 400 horses and 472 lb-ft of twist, the Volvo XC90 T8 feels even quicker than it actually is around town thanks to the instant-on torque of its electric motors. The SUV's advertised 5.3 second jaunt to 60-mph is nothing to sneeze at, either, and represents over a full second of improvement compared to the T6.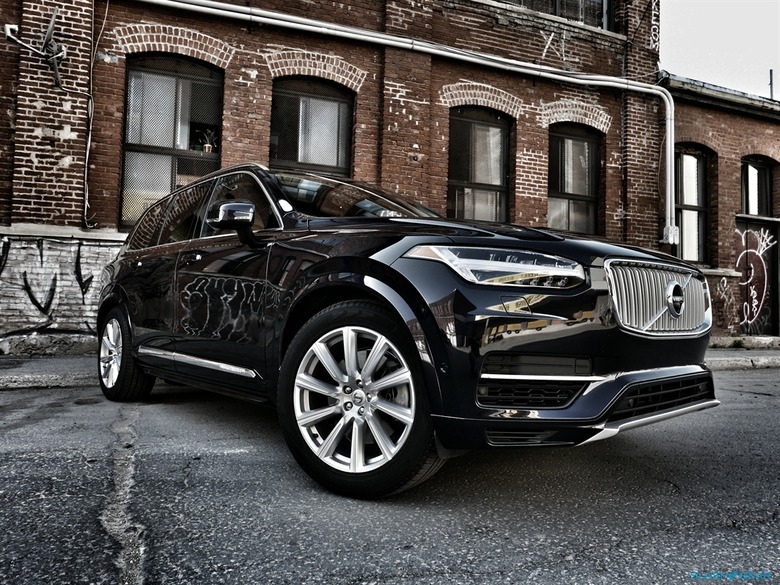 The transformation of the Volvo XC90's on-road personality by way of its T8 hybrid drivetrain erases any hesitations I may have previously had about the SUV's worthiness amongst its well-respected luxury peers. It also renders the frugal aspects of its battery-fueled setup more of an eco-oriented bonus than a primary selling point. On top of the 'Performance' drive mode that gives you all the electrical thunder you can handle, all at once, you also get 'Hybrid' and 'Pure Electric' modes that aim to maximize miles per gallon rather than settle stoplight scores. There's a claimed 14 miles of travel on battery power alone, and I was actually able to squeeze roughly 20 miles of electric-only motoring from the power pack without dramatically altering my driving style, which is impressive in a world where hybrids routinely under-deliver on real-world range.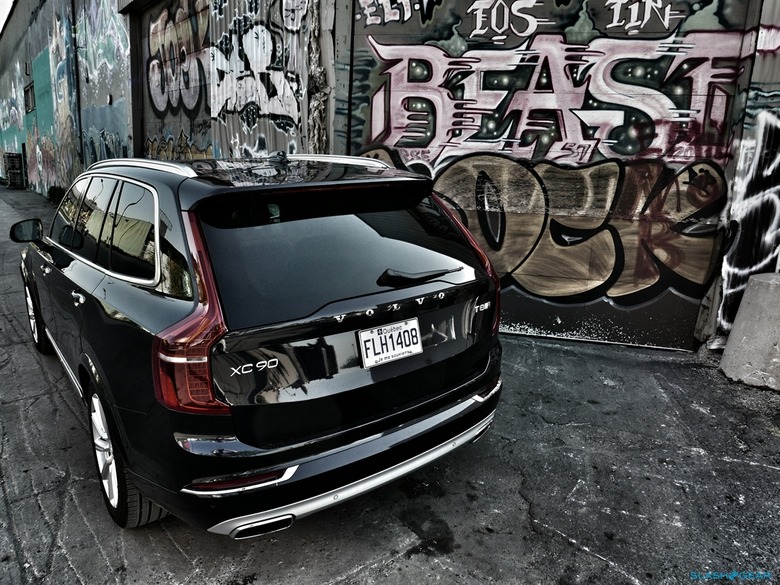 The XC90 T8 also offers the 'All-Wheel Drive' setting which forces the engagement of the rear axle motor should you desire more predictable traction in slippery conditions, and the 'Save' mode that helps you replenish the battery so you can coast along, EV-style, at a later date. The latter feature works remarkably well, and in fact I was able to achieve 26-mpg from the XC90 T8 over the course of a week (the vehicle's official EPA rating stands at 53 MPGe, or 25-mpg combined). Should you choose to top up the battery at a charging station you're looking at 2.5 hours at 220-volts, or seven hours at 120-volts, and you can shift the transmission into 'B' for more aggressive regenerative braking out on the road.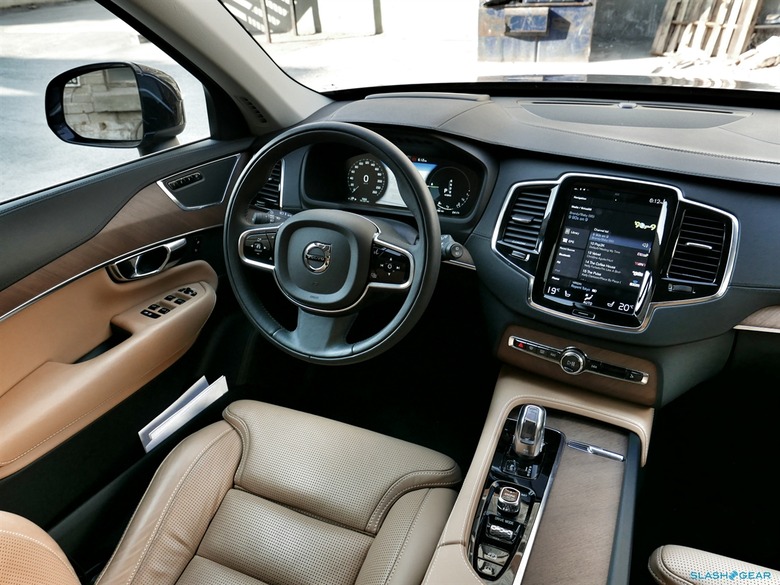 Not to be lost in the 2016 Volvo XC90 T8's impressively-appointed interior, respectably roomy seven passenger seating, and long list of standard features. My Inscription edition of the SUV was festooned with all manner of active safety gear and creature comforts, and I have to say that visually, and to the touch, the leather trim and strong design of the cabin have dramatically elevated Volvo's luxury game. There are a few areas that could be improved of course, specifically the overly-complicated menu system on the otherwise-attractive LCD touchscreen interface that lords over most vehicle functions, and the fact that you have to shift twice to get from Park to Drive or from Drive to Reverse (with Neutral snagging the electronic gear selector each time).
These are minor stumbles on the way to producing a vehicle that is far and away the best Volvo to have ever left the factory in Gothenburg. The 2016 Volvo XC90 T8 shows the blueprint for future models from a brand that appears to have finally found its identity after years of tentative transition from staunch, safety-oriented fare to sexy, nouveau-riche accoutrement. There are still unknowns in Volvo's future – in particular, just how well the complex blown-turbo hybrid setup will survive past the warranty period – but the XC90 T8 is a shining beacon of what we can expect from Sweden moving forward.