2016 Ram 3500 Heavy Duty truck packs 900 lb-ft of torque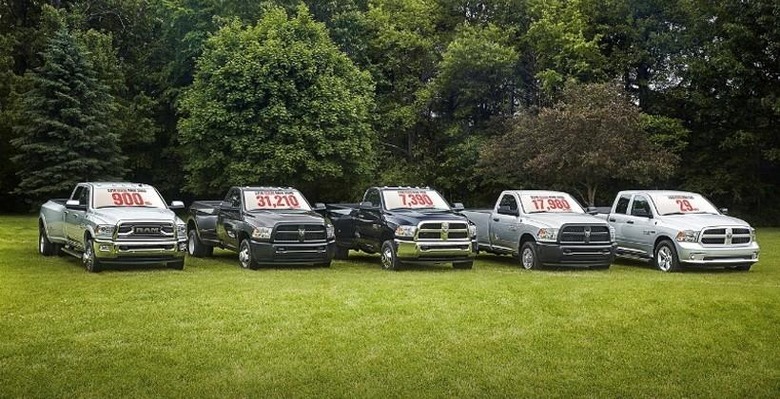 Ram has announced an updated version of its popular 2016 Ram 3500 Heavy Duty pickup truck. The new updated version is now the most powerful truck in its class and has the highest towing and payload capacity. The 2016 Ram HD truck has 900 lb-ft of torque from its big 6.7L Cummins diesel engine. Ram says that this is the most torque ever offered in a mass produced vehicle.
With all that torque under the hood, the HD truck has a massive towing capacity of 31,210 pounds giving it the highest towing capacity of any vehicle in its class. Ram says that is more than two tons more towing than the closest competitor in the class.
Buyers who opt for the gas engine under the hood of the 3500 in the form of a 6.4L Hemi V8 get 7,390 pounds of payload capacity. Stepping down to the Ram 2500 3/4 ton truck gets buyers a towing capacity of 17,890 pounds. Ram maintains the most fuel efficient vehicle in the truck market with the Ram 1500 featuring the 3.0L EcoDiesel V6 putting out 29mpg.
The first of the 2016 year model Ram trucks will begin rolling off the assembly line in Q3 2015. For 2016, Ram trucks maintain the 5yr/60,000 mile engine warranty for gas engines and 5 year/100,000 mile warranty for diesel engines.
SOURCE: FCNA