2016 Mercedes GLC rolls out packing 2.0L turbo four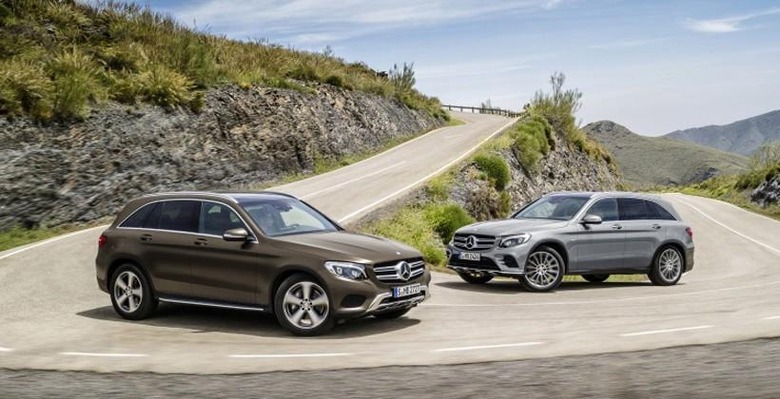 Mercedes has unveiled its second-generation compact crossover SUV called the GLC. This car is the successor to the GLK crossover SUV and it's a big update to that former model. The GLC is all new on the inside and out with lots of leather, wood, and aluminum covering the interior. The GLC is stretched by 4.5 inches in length compared to the GLK.
Mercedes spent lots of time on the interior design with a big infotainment screen and lots of curves. Thanks to being stretched by 4.5-inches compared to the GLK, the GLC gets an extra 2.2-inches of space for the second row passengers. Cargo room is improved as well with 20.5 cubic feet.
Power under the hood of the crossover comes from a 2.0L turbo four that offers 241hp and 273 lb-ft of torque. The SUV will be offered in 4Matic AWD and a RWD version will be available as well. Optional variable damper suspension is offered that will bring adjustable dampers and air suspension.
Mercedes gave the GLC an Eco mode for helping improve fuel economy and a special mode that gives the driver control over the adjustable systems of the car. The GLC300 will go on sale in the US in November with pricing announced closer to launch.
SOURCE: Autoblog