2016 Mercedes CLA and GLA AMG versions get 375hp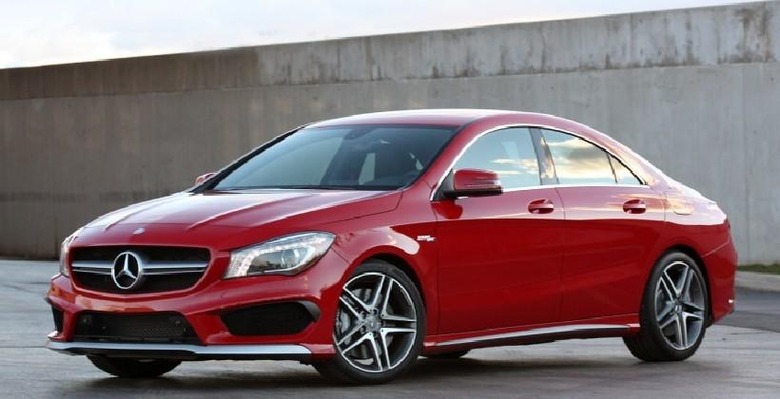 Mercedes has updated the AMG versions of its small CLA45 and GLA45 in Europe with more power and torque. Mercedes has now announced that those AMG cars in the US will get the same power tweaks. Both of the cars use the same 2.0L turbo 4-cylinder in AMG duty. Those are small engines, normally when we think AMG we thing big V8 or even a V12.
The 2.0L turbo fours might lack displacement, but they still produce 375hp and 350 lb-ft of torque. Those power numbers represent a gain of 20hp and 18 lb-ft of torque compared to the current CLA45 and GLA45 AMG models on sale in the US.
The 2016 GLA45 will go from naught to 60 mph in 4.3 seconds, shaving 0.5 second off the current models time. The CLA45 is a bit slower at 0-60mph in 4.1 seconds for a 0.3-second gain compared to the current model.
US version of these cars also get the Mercedes Dynamic Select System to choose driving modes, keyless start, dual zone climate control, and an infotainment unit. If you are unfamiliar, the GLA45 is a wagon version of the CLA45 sedan. Both 2016 models will go on sale in the US in October.
SOURCE: Autoblog