2015 Honda Fit to debut at Detroit auto show next month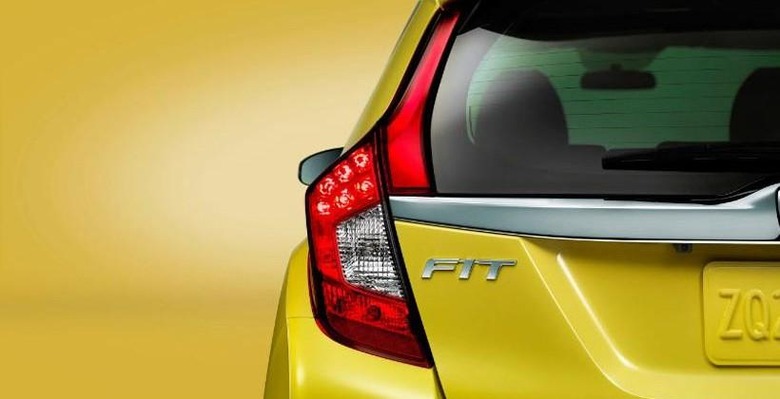 Honda is teasing one of its important new compact car models. The car is the 2015 Honda Fit and it will debut next month in Detroit. The car will make its official debut at the 2014 North American International Auto Show on January 13 at 2:40 pm.
So far, Honda is teasing the little car with an image that only shows a small part of the rear of the car. It's clear from the image that the car is a hatchback and uses LED taillights. Honda says that the 2015 Fit will be an advancement from the current model Fit.
Honda promises the 2015 model will build on the current Fit's packaging, flexible cargo capability, and fun to drive character. The 2015 Fit promises new styling and a more spacious and refined interior. Honda also promises that the 2015 Fit will have leading edge connected car technology.
The key to the Fit for many drivers is fuel economy. Honda promises that the 2015 model will offer enhanced fuel economy and performance to drivers. All the details will be offered next month, for now this is all we know about the car.
SOURCE: Honda