2015 BMW M4 Convertible boasts inline-six M engine and lightweight design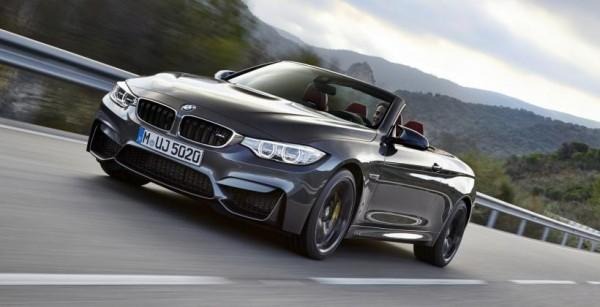 It's that time of year again for cars makers to put their best foot forward and BMW does not disappoint. The renowned automobile maker has just announced the M4 Convertible that will be taking its place beside its siblings, the BMW M4 Coupe and the BMW M3 sedan in showrooms in the US this summer.
One thing these three hold in common is a return to the inline-6 M engine. On the M4 Convertible, this six-cylinder engine delivers a 425 hp between 5,500 and 7,200 rpm and a torque of 406 lb-ft. On a 6-speed manual, the car takes 4.4 seconds to go from zero to 60 mph but with a 7-speed M Double Clutch Transmission (DCT), that time goes down to 4.2 seconds. And thanks to the M TwinPower Turbo engine, the M4 Convertible reaches a max rev of 7,600 rpm. Top speed, however, is electronically limited to 155 mph.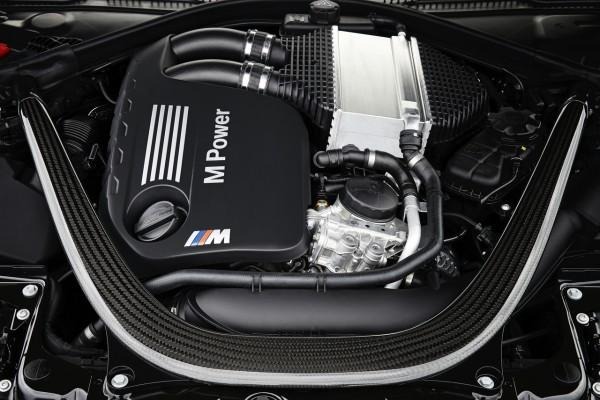 On the outside, the M4 Convertible projects an unforgettable character. On the front you have a new twin headlight arrangment, twin bar kidney grille bars, a front apron with three large intakes, and a power dome on the hood, all telltale markings of a BMW M vehicle. At the sides you have equally expressive contours formed by a long hood, long wheelbase and short front overhang. Inside, the M4 Convertible betrays its sports car nature. While the interior has been designed with comfort in mind, it has also been inspired by that sporting bias. Seats resemble buckets seats in racing cars, featuring full-size single-pice back panels. That said, the seats do posses ergonomic and comfort features such as three-temperature neck warmers for more comfortable open-air driving.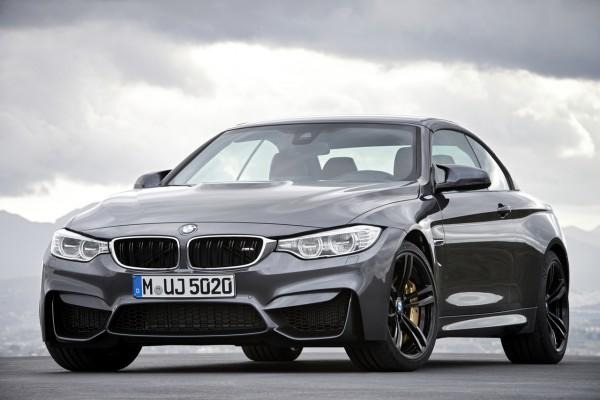 BMW boasts of the considerations that went into picking lightweight materials for the M4 Convertible. Aside from shaving off weight from the engine itself by using twin-wire arc-sprayed coating instead of liners and using forged crankshafts, BMW has also employed the use of materials such as lightweight aluminum and carbon-fiber reinforced plastic. These ensure that parts such as front fenders and the hood are lightweight but at the same time also durable, allowing the car to reach a curb weight of only 4,055 lbs, which is an impressive 90 lbs less than the previous M3 Convertible.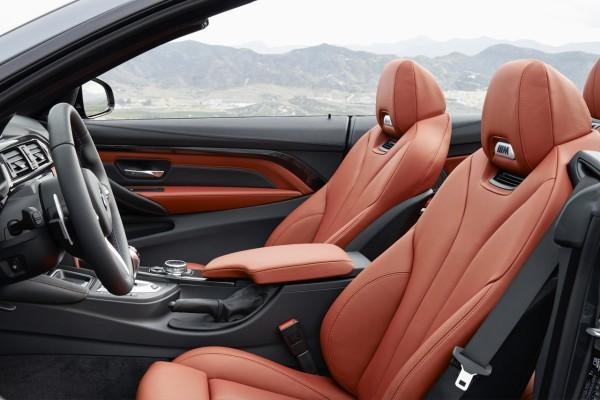 Of course, BMW also includes something for its more technology savvy customers via its BMW ConnectedDrive program. Drivers will get to use the state of the art driver assistance technology such as the Navigation System, the Active Driving Assistant, and the High Beam Assistant.
The 2015 BMW M4 Convertible will be making its debut at the 2014 New York International Auto Show this month. It will then be appearing in showrooms across the country starting summer this year.
SOURCE: BMW