2014 Subaru Forester recalled due to curling floor mats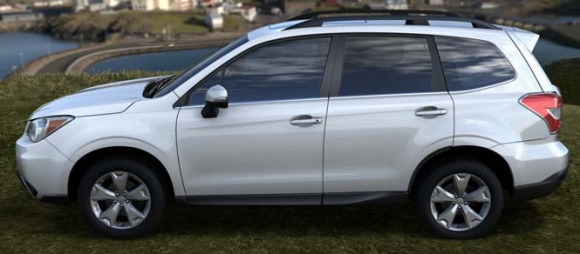 Subaru has been forced to recall its 2014 Forester SUV over problems with its floor mats that could lead to problems with using the brake and accelerator pedels, according to a report by the National Highway Traffic Safety Administration. According to Subaru, the SUVs that are affected were made between January and March of this year.
This particular problem isn't terribly troublesome, but does have the potential to cause a crash if the brake pedal or accelerator can't be pressed properly. Says Subaru, the backing on the floor mats wasn't made correctly, and because of the problem are prone to curling up when they get too warm, such as on a hot summer day. Upon curling, they could interfere with the pedals.
According to the report, this problem hasn't caused any injuries, but has been the cause of unintended accerlation that resulted in runaway vehicles, a situation that could have a fatal outcome. The total number of vehicles involved in this recall tally out to 10,137, and will see the auto maker replacing the mats with new ones. Recall notifications are expected to go out to affected vehicle owners this month.
This is Subaru's second recall this month, with the first happening back on April 9 due to brake lines that could corrode when they come in contact with salt water. That particular recall involved 200,000 Outback and Legacy vehicles made from 2005 to 2009. And that recall followed one shortly before thatinvolving a remote starter glitch that made the cars start up on their own.
[via Wall Street Journal]