2014 Saleen 351 enters production: 700HP and orange all over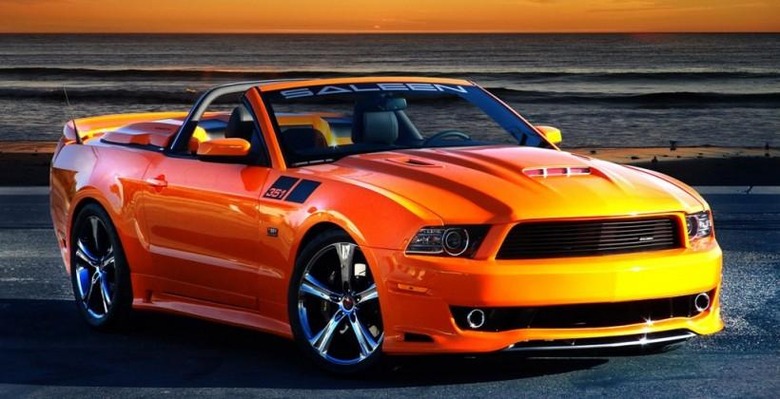 We've seen many great cars come out of Saleen's factory in Corona, California, but none may be better than the car company's most recent project. The 2014 Saleen 351, which was announced back in December at the LA Auto Show, is finally entering production, and it's the rebirth of the 351 that was last seen in 1999.
What makes this newest car so unique? Well, the 2014 Saleen 351 is Saleen's most powerful Mustang to date, and it features a 5.75-liter (351-cubic inch) V-8 motor that has a supercharger capable of cranking out 700 horsepower and 655 pound-feet of torque, which should get the job done on any race track we think.
The new 351 comes standard with a six-speed manual with a final gear ratio of 3.73:1. To keep things cool under pressure, the 351 is also fitted with an intercooler and high-flow fuel injectors to keep things running smoothly at high RPMs. The car also has 14-inch brakes with four-piston calipers to control the large 20-inch wheels.
However, it's not just the exterior's good looks and the engine that gives the Saleen 351 it's uniqueness. The interior has two-tone leather and Alcantara trim, as well as a special dash plaque that comes with the car's serial number, that way you're getting a true Saleen car. The 351 will cost a reasonable $82,634, with a 3 year/36,000-mile limited warranty.
VIA: Motor Authority