2014 Ram 1500 EcoDiesel gets 28 mpg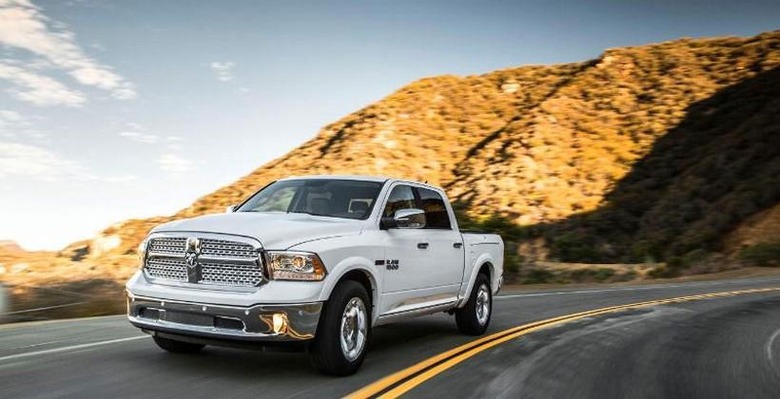 Ram started to talk about its 2014 EcoDiesel 1500 truck about a year ago. The promise was that the truck would get a new 3.0L EcoDiesel V6 engine that would offer power and fuel efficiency. Ram has announced the truck officially and it has impressive fuel efficiency for a full-size truck.
The 3.0 diesel V6 achieved 28 mpg in highway cycle testing and will get a 23 mpg combined city/highway rating. Ram says that both the highway and combined ratings are top ranked for small trucks. The 2013 Ram 1500 with the 3.6L Pentastar V6 achieved 25 mpg.
The EcoDiesel V6 engine also delivers class leading torque with 420 lb-ft. The EcoDiesel is a turbo-diesel engine. The Ram 1500 is a half-ton truck and is the only truck in the segment to offer a turbo diesel.
The engine is 50 state compliant and uses a light Compacted Graphite Iron block and bedplate. The engine also uses Multijet 2 common rail fuel injection. That special fuel injection delivers up to eight fuel injection events per cylinder cycle to reduce fuel use and emissions. The EcoDiesel engine option will cost $2850 more than the same truck with the 5.7L Hemi V8.
SOURCE: Chrysler