2014 Nissan 370Z Coupe, Roadster, and NISMO pricing unveiled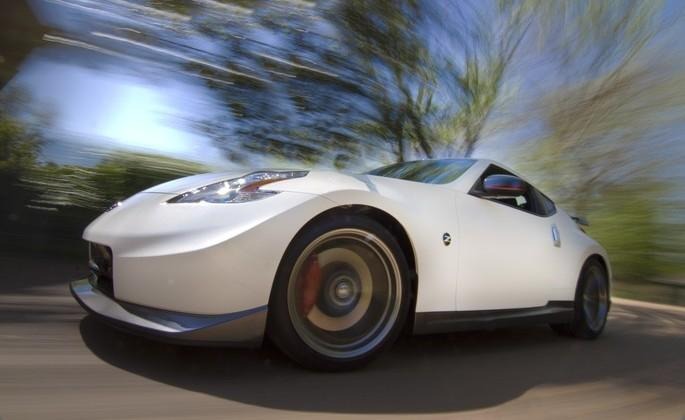 Nissan has unveiled the US pricing for its 370Z Coupe, NISMO, and Roadster model, each of which are now available for purchase from Nissan dealerships throughout the United States. The prices for both the 2014 370Z NISMO and Coupe models have both seen reductions, which aim to make them competitive in the industry. The Roadster, however, remains unchanged.
The 2014 model for the 370Z Coupe has had its price dropped $3,130 USD over the 2013 model, while the 370Z Coupe Touring grade model was dropped by a lesser $2,550 USD. The new pricing for the former Nissan model starts at $29,990 USD for the 6-speed manual transmission, and $31,290 USD for the 7-speed automatic transmission.
The manual transmission 370Z Coupe Touring model, meanwhile, is priced at $35,270 USD, and the automatic transmission is priced at $36,570 USD. Rounding out the Coupe models is the Nissan Coupe NISMO, which is priced at $43,020 USD. All of these vehicles include a $790 USD destination and handling fee on top of the MSRP.
And then there's the 2014 370Z Roadster, which starts at $41,470 USD for the seven-speed automatic transmission, and increases from there for the two Touring models. The latest Roadster Touring six-speed manual transmission model has an MSRP of $44,170 USD, while the seven-speed automatic transmission option is priced a bit more at $45,470 USD.
As with the Coupe models, the Roadster models' pricing excludes a $790 USD destination and handling fee. Says Nissan, the 370Z Coupe's 2014 models have had "no significant product enhancements," while the NISMO received a new design theme on both the exterior and the interior. The Roadster, meanwhile, offers an auto convertible top.
SOURCE: Nissan