2014 Ford F-150 Tremor provides full-size performance in a smaller package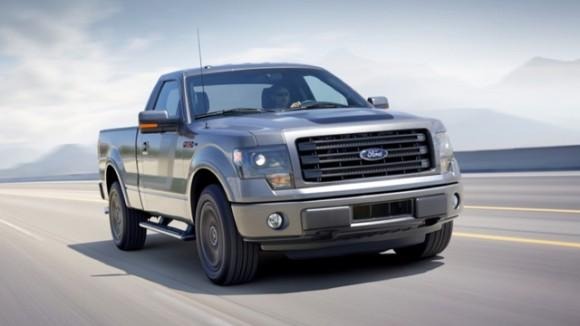 Remember the Ford F-150 SVT Lightning? It was Ford's own take on a sport truck that was modeled after the company's existing F-150. It featured a sportier look that included a modified body kit and it sat lower to the ground for a more aerodynamic design. That has since been long gone, but Ford is bringing the idea back with the new F-150 Tremor.
The Tremor comes with a smaller wheelbase and a regular cab to keep its size down. It's not as small as a Ford Ranger, but it's definitely smaller than other trucks we've seen recently. Sport trucks are quite rare these days, but Ford is looking to bring the idea of the Lightning back, but in a new form that's more modernized.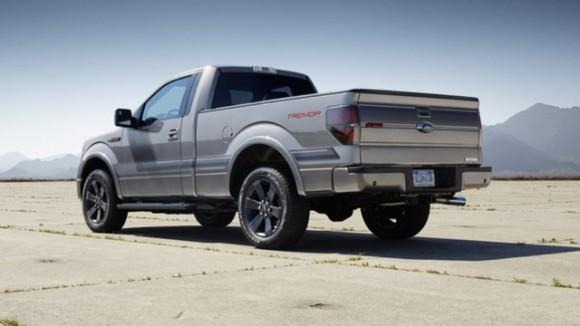 Don't let the smaller form factor fool you, though. The Tremor packs a 3.5-liter EcoBoost V6 engine with 365 horsepower and 420 pound-feet of torque. Essentially, it's the same performance that you can get in Ford's current lineup of F-150s. The only difference is that the Tremor is smaller, lighter, and sleeker than its big brothers.
Of course, there's also the F-150 Raptor, which is also a smaller version of the regular F-150, but the Raptor still sports a robust look with large off-road tires meant for the outdoorsmen and women alike. The Tremor is a bit more sportier and catered towards those who want the acceleration and capabilities of doing a few burnouts here and there.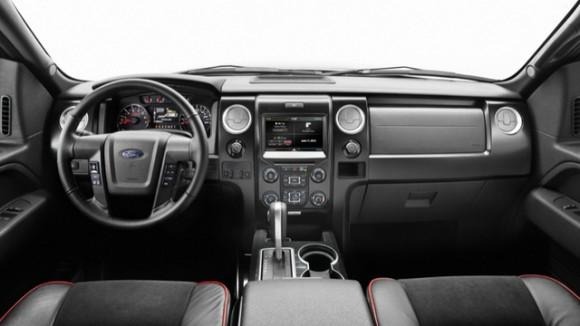 The truck comes in either rear-wheel drive or all-wheel drive configurations, and includes a floor-mounted shifter, 20-inch wheels, HID headlamps, and of course those sleek-looking graphics that line up quite well with the window drops on the doors. No word on price or availability, but you should expect to pay a bit of a premium to get one of these bad boys in your grubby hands.
SOURCE: Ford