2014 Corvette C7 gets Hennessey treatment with 1,000HP tune-up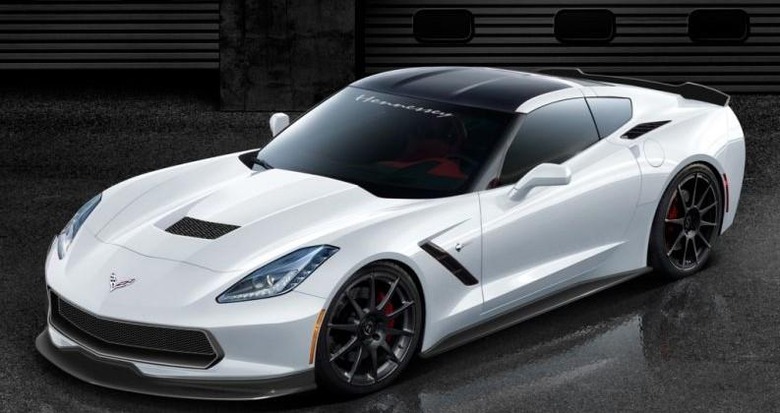 Hennessey has been in the business of modifying sports cars and gaining even more performance out of them for over 20 years, and their latest project is the new 2014 Chevrolet Corvette C7 (also known as the Corvette Stingray). Hennessey has unveiled their plans for their Corvette C7 upgrade program, with a launch date sometime in October.
The upgrades will consist of an Eaton supercharger, custom CNC-ported factory cylinder heads, proprietary intake and fueling systems, and a re-tuned engine control unit that will give the Corvette C7 up to 700-horsepower, which is quite the jump from the factory 460-horsepower that you get if you buy the car off the lot.
We're already expecting an enhanced version of the C7 directly from Chevrolet, known as the ZR1, but we have yet to hear anything about that, so it seems like Hennessey is taking things into their own hands.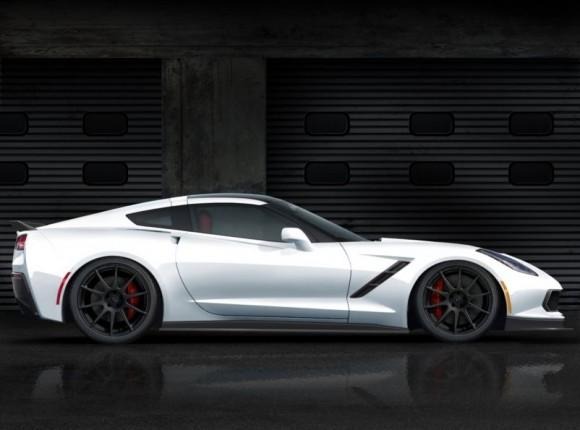 As for external modifications, there's a carbon fiber bodykit and upgraded wheels with Michelin Pilot Super Sport tires. The whole performance upgrade will cost you $18,450, but that's a small price to pay for almost double the horsepower, right? Plus, we have to say the exterior modifications make the C7 look extremely good.
If 700HP is a bit too much for you, but still want that Hennessey look and feel added to your new ride, the company will also offer kits that boost the horsepower to only 500 or 600, depending on the kit you want. However, they will also have 800HP and 1,000HP kits as well. Details on these kits specifically haven't yet been discussed, but the 1,000HP kit is said to cost just under $70,000.