2014 Acura MDX Models Recalled Over Powertrain Issue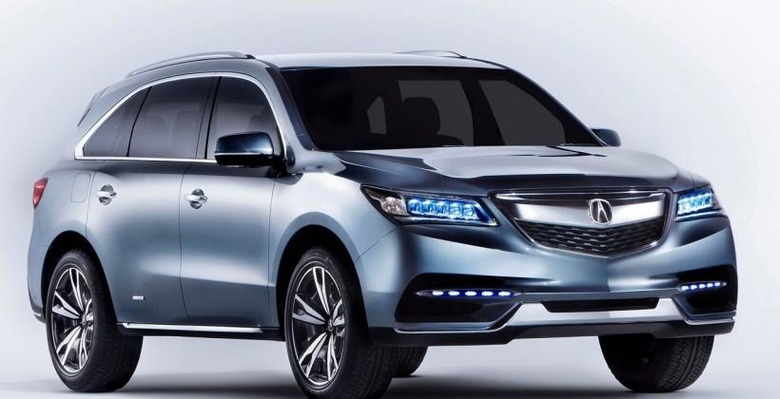 The National Highway Traffic Safety Administration has published a report announcing a recall of 19,000 2014 Acura MDX SUVs in the United States. The reason deals with the SUVs' powertrain, with Acura saying that a few bolts that keep that propeller shaft in place could loosen. In addition to Acura, both Suzuki and Harley-Davidson are also issuing recalls for their own models.
The problem could potentially cause damage to the MDX's all-wheel-drive components, as well as making the SUV lose power. Acura spokesman Chris Naughton elaborated on this, saying to the folks at The New York Times: "If a propeller shaft detached, the vehicle would still operate in front-wheel drive, but Honda recommends stopping the vehicle as soon as it is safe to do so."
Fortunately, no accidents or personal injuries have been reported in conjunction with the problem, which Acura says it spotted in one of its assembly plants. Beyond Acura, Suzuki and Harley-Davidson are both also issuing recalls, with both doing so voluntarily. For Suzuki, 142 of the company's 2013 SX4 vehicles are being recalled due to possible engine stalling caused by a problem with the transmission.
For its part, Harley-Davidson is recalling more at 19,600, pulling back its 2014 Touring motorcycles over a problem with the clutch master cylinder. In some cases, the rider may be unable to disengage the transmission, causing problems stopping and posing a serious safety risk. The company is aware of two crashes that have resulted due to the problem, and unfortunately one of them involved injuries, the extent of which were not detailed.
SOURCE: New York Times