2013 Scion FR-S first drive impressions hit the web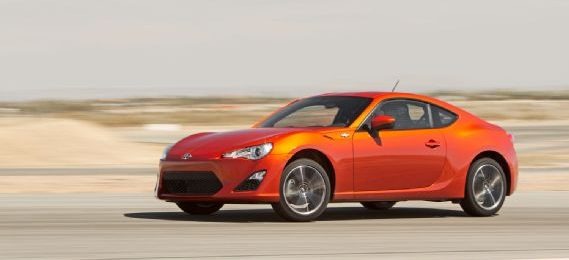 I may come from an American muscle car background, but I have no hate for the small foreign cars. In fact, I race on the road course as often as I can in a Mustang, and anyone will tell you that you can be passed in your 400 whp muscle car by a good driver in a stock Miata. Power covers up poor technique while underpowered momentum cars like the new 2013 Scion FR-S force you to use that technique. There's been a lot of talk about the Scion FR-S and its slightly different sibling from Subaru.
Mostly, the talk has centered on the fact that the cars start at around $25,000-$26,000 making them dirt cheap in new sports car terms. I suspect that both cars will be some of the most difficult to beat in the right hands at your local track day or autocross. First drive impressions hit the web in force this week, and the consensus is that it's a fantastic car with excellent handling.
The power is described as good by most publications. Two hundred horsepower isn't a lot, but a small and lightweight car doesn't need a lot of power to perform. The standard transmission is a 6-speed manual along with a standard Torsen limited slip differential. The downside, as with most small cars, is that getting a couple full-size adults in the backseat is going to be a big challenge. If one of those adults is over 6-feet tall, you can probably give up on it. You can check out hands-on-driving impressions from around the web from Motortrend, Jalopnik, Automobile, and Car and Driver. This sounds like a very interesting vehicle, are any of you planning to add one your garage?