2013 Ford Taurus gets EPA certified best in class fuel economy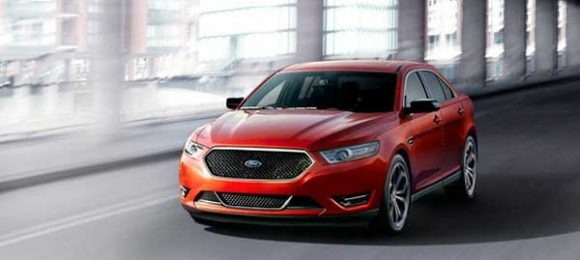 It seems like every time you drive by the gas station, prices are going up. That means fuel economy is one of the biggest concerns of most people when they're shopping for a new vehicle. It used to be when buying a new car if you wanted lots of fuel efficiency; you had to buy something small. That's no longer the case with larger midsized vehicles such as the 2013 Ford Taurus that get excellent fuel economy.
Ford is talking about the 2013 Taurus, and the fact that it has EPA certified fuel economy with its new 2-liter EcoBoost engine of 32 mpg. The 32 mpg rating makes the new Taurus the most fuel-efficient vehicle in its class. That 2-liter EcoBoost engine is more fuel-efficient than the V6 versions of the Honda Accord and Toyota Camry while offering comparable power output.
All three available engines in the Taurus are rated for 25 mpg or higher. Other available engines include the base, 3.5-liter V6 engine and the Taurus SHO engine. The SHO uses the 3.5-liter EcoBoost V6 producing 365 HP and 350 pound-foot of torque. Even the powerful SHO engine can deliver 25 mpg on highway. Ford is also using electric power-assisted steering and aggressive deceleration fuel shutoff along with other tech to make the cars more efficient. The 2013 Taurus will hit dealer showrooms this summer.