2007 Jeep Wrangler Unlimited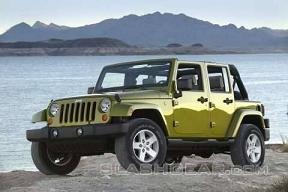 Jeep has unveiled the first-ever four-door Wrangler at the New York International Motor Show. Featuring a one-of-a-kind, four-door open-air design, the Wrangler Unlimited expands the Jeep experience to new dimensions.
The all-new 2007 Jeep Wrangler Unlimited grows to mid-size SUV proportions, offering even more comfort and space, even more versatility, even more open-air options, even more off-road capability, even more on-road refinement, even more convenience and safety features, and even more power and fuel efficiency.