1Password Touch Bar, Touch ID launches ahead of MacBook Pro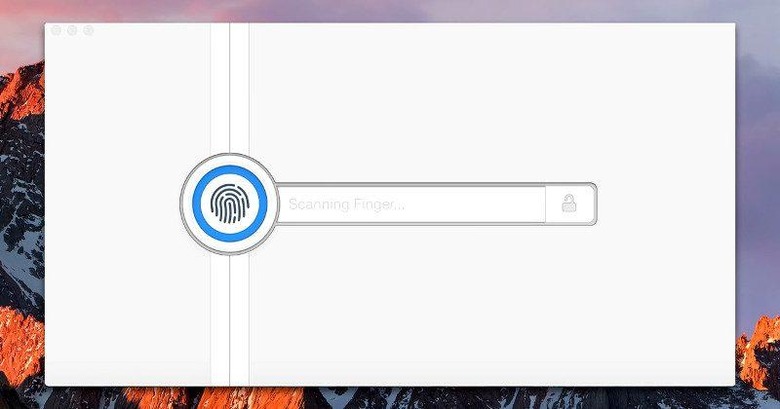 The highlight of Apple's new MacBook Pro is, without a doubt, the new Touch Bar. But that bar itself has one feature that is probably the most significant one of all: Touch ID. Bringing to the MacBook Pro the simplicity and security of a technology that has long been on iPhones and iPads, Touch ID promises even faster authentication, be it for the MacBook itself or for online transactions. And 1Password, one of the first third-party services to take advantage of that, has rolled out support for the feature even before the MacBook Pro starts hitting the shelves.
At the expense of the traditional function keys, Apple has introduced a more multi-functional OLED Touch Bar above the keyboard. While the icons and actions shown in the Touch Bar aren't completely open to customization by the user, macOS app developers can take full advantage of that new space to offer app-specific and context-related shortcuts.
At the far right of that bar, however, sits the Touch ID, which alone would have already made the new Touch Bar worth the change. Password managers like 1Password are naturally only too happy to jump aboard the new ship. In the latest version 6.5 of 1Password for the Mac, users simply need to enable Touch ID from the program to let it work its magic.
Once the 1Password vault has been opened, the Touch Bard will then give a small window to the user's protected content. Users can juggle between vaults for home, work, and everything else as well as perform quick actions, like creating a strong, random password. All at the tap of a capacitive button.

1Password version 6.5 also boasts of a new onboarding process to get new users acquainted with the software and service as a whole. While the update is already rolling out to all Macs, you'll of course have to wait to get a MacBook Pro to use the Touch Bar and Touch ID features.
Download: 1Password from the Mac App Store