With macOS Mojave landing at the end of last month, a lot of developers are looking to update their apps to take advantage of the operating system's new features. 1Password has done just that for its password manager, pushing version 7.2 to Mac this week. Along with it comes a number of new features that center around the new capabilities of macOS Mojave, including a new dark mode 1Password's developers seem particularly excited about.
In fact, dark mode leads today's announcement, so you can tell that 1Password thinks its a big deal. The team behind 1Password said that they got to work on dark mode shortly after Tim Cook announced it as a feature in macOS Mojave during his WWDC keynote. There's nothing particularly noteworthy about dark mode these days, but looking at the screenshots 1Password shared, it does look pretty great.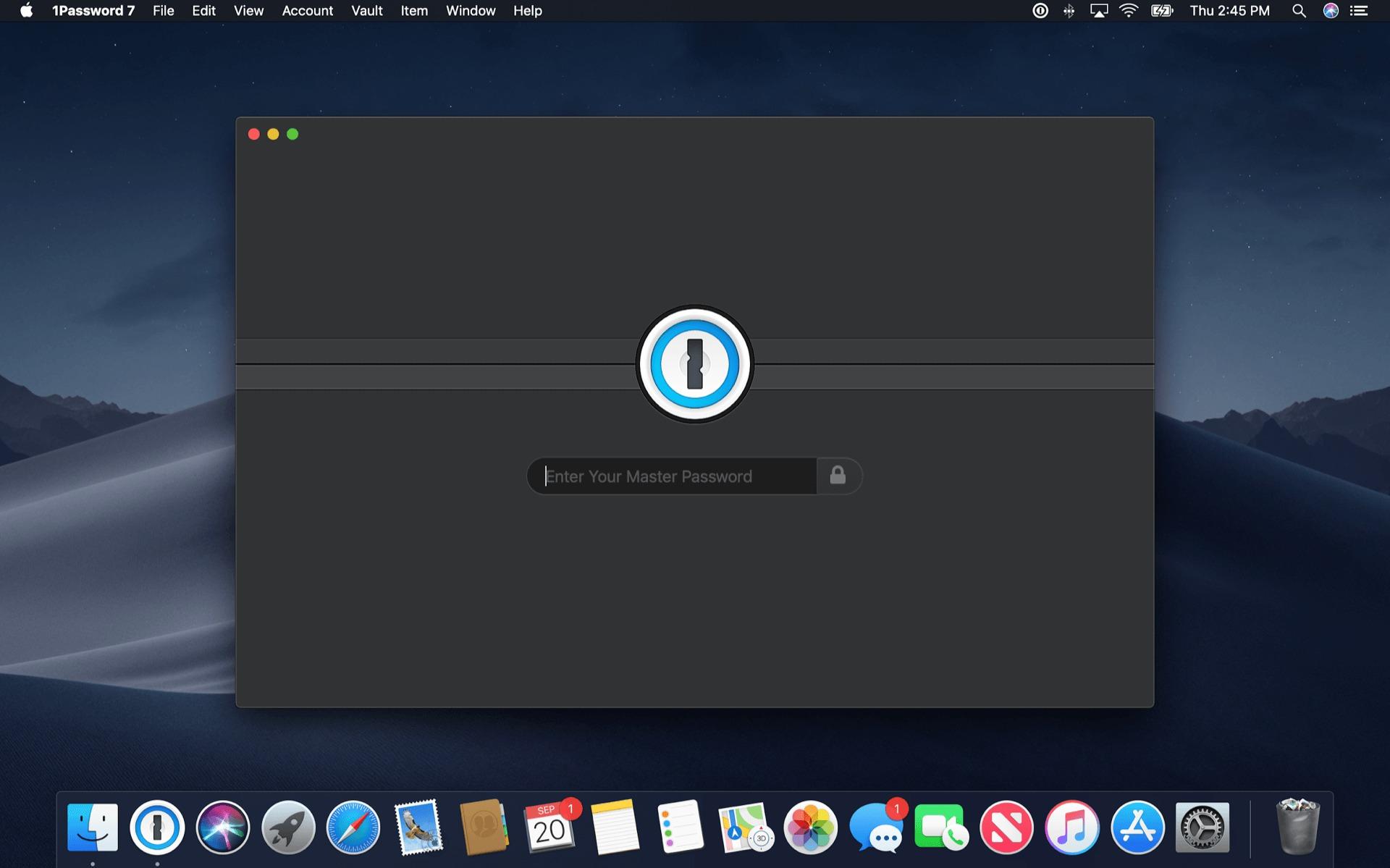 With this new release, the functionality of the Safari browser extension for 1Password has also been added directly to the app itself. This, of course, means that the 1Password desktop app will play nice with Safari without requiring that users install the extension first. By baking that functionality into the app, you'll be able to auto-fill passwords and usernames in Safari, but 1Password also notes that this should make things more secure in general, as it'll make it harder to pull off man-in-the-middle attacks.
Speaking of security, there are plenty of updates beefing that up as well. Over on the 1Password Blog, Apple Team Lead Michael Fey notes that the 1Password app will now run with a hardened runtime in macOS Mojave, so it can't be manipulated by other apps or processes on your computer. 1Password has also been notarized by Apple, which means that it's been verified as a malware-free program.
Finally, 1Password will no longer auto-submit passwords after filling them in version 7.2. Fey actually presents a few reasons for this decision, and chief among them seems to be simply that the mechanism the program uses for auto-submit is no longer supported in macOS Mojave. This will also make things safer for end-users, as there's less of a risk of auto-submitting a password in an illegitimate field. 1Password version 7.2 is available now, so if you're a subscriber, be sure to install it via the blog post linked above.