1998 Mercedes-Benz AMG CLK GTR heads to auction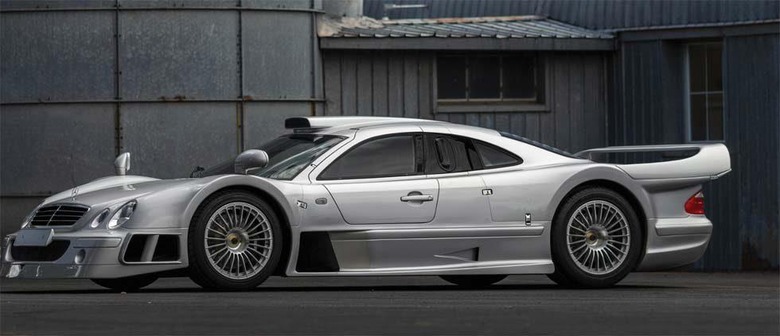 We have seen a modern resurgence of insanely high-performance sports cars called hypercars today. We have them from Bugatti, McLaren, Porsche, and Ferrari among others. Mercedes doesn't really have a car that competes at the highest echelons of the hypercar market, but back in 1998 it certainly did. That car was called the Mercedes-Benz AMG CLK GTR and it was awesome.
The car was meant to compete against the Porsche GT1 and the McLaren F1. Mercedes only built 25 units and the car seen in images here is #9 of that run. It is heading to auction via RM Sotheby's in Monterey on August 25. Pre-auction estimates peg that gavel to fall at $4,250,000 to $5,250,000.
For the money, the new buyer will get a car said to be "exceptionally original" with original paint and original drive train. The car is in the U.S., but not street legal sadly. The auction house notes that the car was federalized by J.K. Technologies and imported for Show or Display.
Presumably, that means you could take it to the race track but not the street. Along with the car, the winning bidder also gets original books and other extras along with a parts crate. If you are unfamiliar with the car, it has a 6.9L V12 making about 630hp.
This car was fitted with an aftermarket front belly pan, but it does come with the original carbon fiber belly pan. The reason for the aftermarket pan was apparently to keep the original pristine and scrape-free. The car also comes with complete manuals, accessories, and service booklets.
SOURCE: RM Sotheby's