1964 Aston Martin DB5 sold via $1M Apple Pay purchase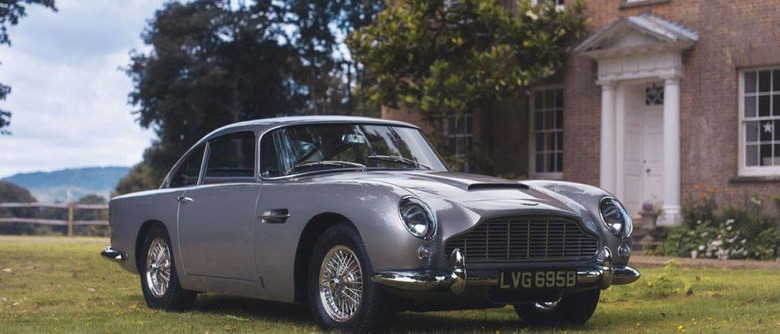 In-app purchases are mostly used for things like getting extra features or unlocking additional game content, but imagine using it to purchase a car — and not just any car, but a historic Aston Martin priced at just over $1 million. That's exactly what happened in the UK this week, when local automobile auction house Coys of Kensington sold a 1964 Aston Martin DB5 within an app, completing what it says is the largest known in-app purchase, as well as the single largest Apple Pay transaction.
The DB5 was sold for £825,000, or roughly $1 million, on the social media platform Vero, with the transaction being completed within the iPhone app via Apple Pay. The car was on display at the Mondial de L'Automobile Paris Motor Show, allowing potential buyers to see it in person. The anonymous user that made the purchase simply used the "buy now" option on Coys' profile on Vero.
The value of the car lies in that it's a rare right hand drive silver birch model, complete with red leather trim. It spent the last 20 years unused and sitting in storage before getting a complete restoration, including an engine rebuild, by the previous owner.
Apple Pay first launched in late 2014 alongside the iPhone 6, and has since then gradually become more popular as it's been accepted by more retailers around the globe. Now that it's been used to complete a $1 million car purchase, you know it's good enough to use to pay for your groceries and lunch at McDonald's.
If you're in the UK and want to get in on this history car buying via Apple Pay, Coys has several other vehicles still listed on their Vero account, including a Ferrari Daytona for £800,000, and a Ferrari Dino 246 priced at £400,000.
SOURCE Coys of Kensington