1962 Ferrari 250 GTO sets auction record at over $48 million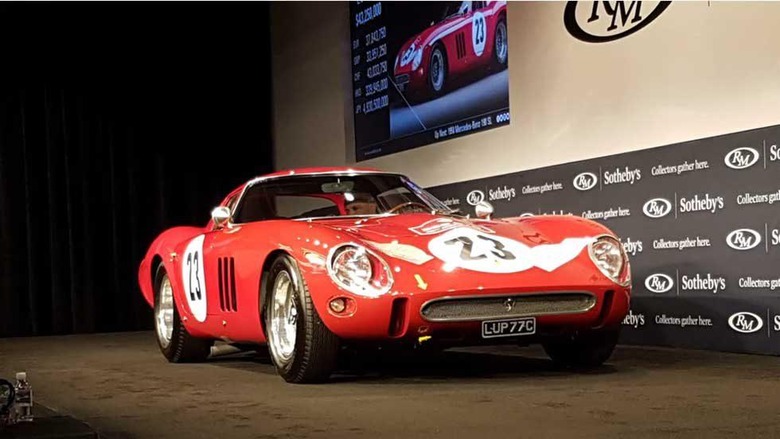 A new world record for the most expensive car ever sold at auction has been set. That record was set at an RM Sotheby's auction that was held over the weekend. The gavel fell on the rare 1962 Ferrari 250 GTO at $44 million and once the buyer's premium is added the full price of the purchase totaled $48,405,000.
This Ferrari 250 GTO broke the previous highest price car sale record of $38.115 million set in 2014. The car that commanded that high price was also a Ferrari 250 GTO. The record-setting car sold this weekend is Ferrari 250 GTO #3414GT and was owned for the last 18 years by Dr. Greg Whitten.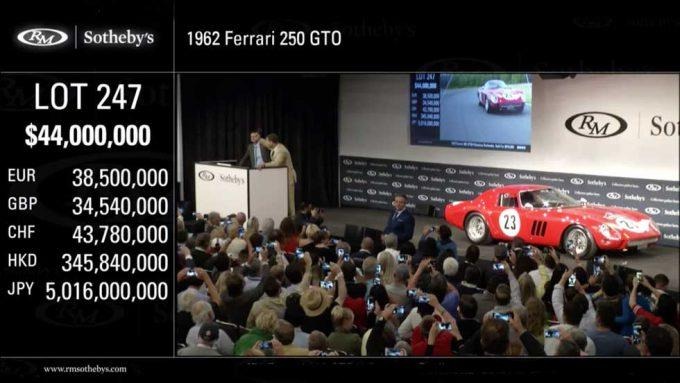 Witten was formerly the Chief Software Architect for Microsoft and is famous for building the foundations that the Microsoft Office suite is constructed on. The Ferrari might have been the big seller during the auction, but there were two other cars that sold for huge amounts of money recently.
One of those big money sellers was during Monterey Car Week and was a 1935 Duesenberg SSJ that sold for $22 million. That car was owned by famous actor Gary Cooper and was the fastest car in the world before WWII. The $22 million sales price made the SSJ the most valuable American car and the most valuable pre-WWII car ever sold.
Another car that recently sold for over $20 million was a 1963 Aston Martin DP215 GT Competition Prototype. That ride sold for $21.455 million. Theses three rides make the club for cars that cost over $20 million total 11.
SOURCE: NewAtlas