1905 Woods Queen Victoria Brougham EV is the only surviving example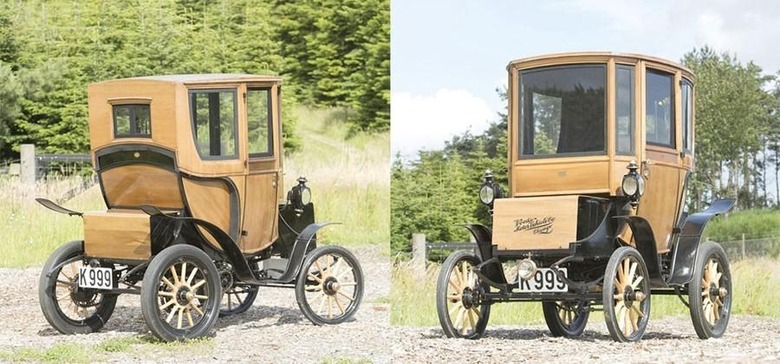 EVs have been gong mainstream over the last several years, as battery technology becomes more mature allowing for longer driving distances. None of the modern EV makers were the first to bring battery-powered cars to market. EVs have been around for a very long time as evidenced by this 1905 Woods Queen Victoria Brougham EV that recently went up for auction.
The car is very rare and the model you see here is the only surviving example of the car. The car crossed the auction block at a Bonhams auction in Ebeltoft, Denmark on September 26. The hammer fell on the car at the auction with it selling for the equivalent of $94,548.
In the very early days of the car, gas power was behind both steam and electricity in performance and popularity for early automobiles. In the day, electric cars set speed records. One major reason for gas cars being so unpopular was the availability of gasoline and the fact that the cars broke frequently.
Lead acid batteries powered these early EVs and as many as 30,000 early EVs were made in the early days of the auto industry. During the heyday of Woods Electric, the company built 500 cars annually, the company closed in 1918. The car that sold at auction was upgraded to modern batteries.
SOURCE: Gizmag