16-inch MacBook Pro: why was Apple so quiet about the launch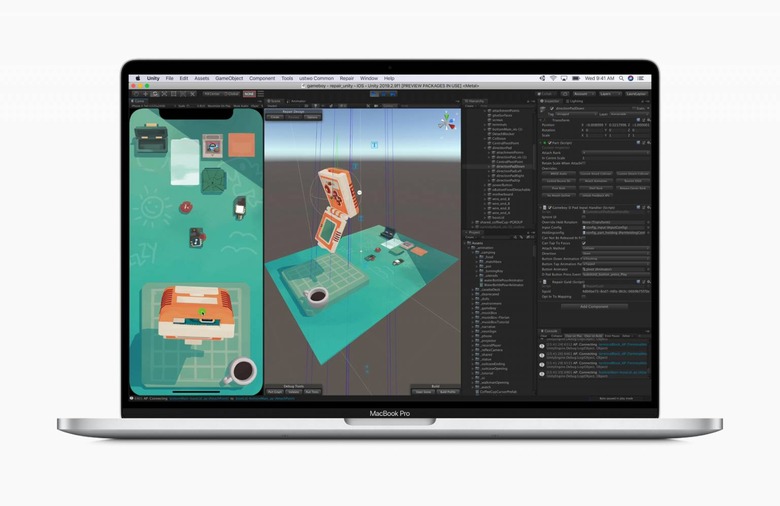 And just like that, we have a new generation of the MacBook Pro. No keynote or eye-catching ad; It just kind of appeared online, waiting for reviewers to talk about it. That seems very uncharacteristic of Apple. Take a look at its website: the new 16-inch MacBook Pro completely replaces the 15-inch older generation. This slightly-chunkier model is the new look and build for the flagship MacBook Pro, but Apple just let it launch quietly under the radar.
What's even more surprising is that this isn't some incremental upgrade like you get with iPhones every year. Apple went back to the drawing board, listening to users and made some significant changes. Were Apple just going to let these changes run past us?
Playing their cards smart
Apple was clever and decisive about which products to market hard this year. They spend a lot on marketing. The last time they revealed their advertising costs was in 2015. Marketing expenses accounted for almost a fifth of their $6.4 billion operating expenses.
Most of Apple's marketing efforts in 2019 were channeled into advertising the iPhone 11. The marketing message for the iPhone 11 and 11 Pro was clear: appealing to a younger crowd with its fabulous colors; and appealing to photographers with its new wide-angle camera.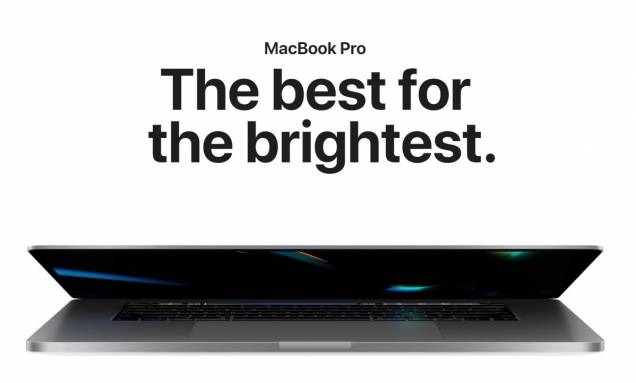 But the marketing message for the MacBook Pro isn't as simple. Its improvements are incredibly technical. Sure, it's the ultimate workhorse of a MacBook, but only techies are going to be attracted by the "2.3GHz 8‑core Intel Core i9" upgrade on the new model.
These technical terms mostly appeal to the professionals, who seem to be Apple's focus in the low-key MacBook Pro film. These are tech-savvy users who look well beyond a company's marketing to really know what they're getting from a product. Apple knows they probably don't need to market these specs heavily for this professional crowd.
Most consumers seem to just trust the brand and take what's given. Apple probably knows this, and it would make sense to count on customers in stores for the latest flagship laptop Apple has to offer and chancing upon the new 16-inch Pro. To the most of us, the technical differences between the old 15-inch and 16-inch models are hard to grasp. So as long as they're priced the same – which they are – the everyday shopper probably won't tell.
New line-up's spec is tough to market
With that said, those in the market for a new MacBook Pro should know what they're getting. And they'll probably like what they're getting.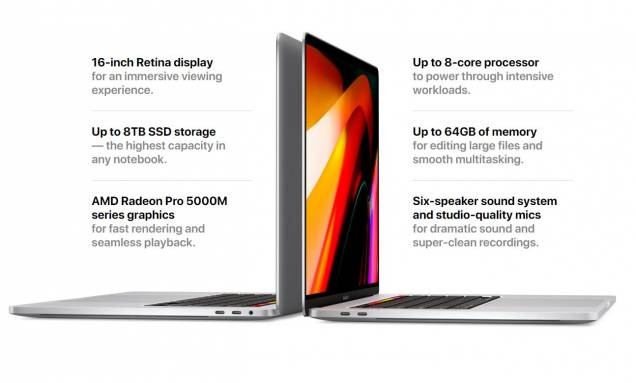 Beginning with the stuff that's easy to market: The new MacBook Pro comes with a gorgeous 16-inch screen, which is the largest Retina display on a laptop so far. It is almost edge-to-edge and provides extremely good color accuracy with its P3 wide color gamut support. Photo and video editors are going to love it.
Under the hood, the new MacBook Pro packs plenty of power too. In keynotes, Apple likes to speak in relative terms and not hard specs. Maxed out, the new Pros offer 9-core Intel 9th Gen processors with Turbo Boost speeds of up to 5.0 GHz. But they'd say it delivers "2.1 times the performance of the old 15-inch MacBook Pros" for a comparison that's understandable to your ears.
On top of that, Apple also offers new AMD Radeon Pro 5000M series graphics that combined with other GPU components to increase performance by up to 80-percent over the old high-end configuration.
New keyboard to cover up past mistakes
This one is surely tough to market. The old MacBook keyboard was problematic to say the least. The butterfly keyboards had too little travel and poor durability that frustrated users. Scissor keys make a welcome return, but how was Apple going to reintroduce them without admitting they messed up with the old MacBooks?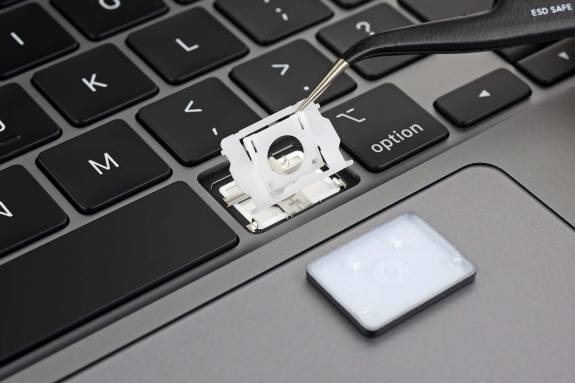 In case it slipped past you, these aren't the exact scissor keys from the old MacBooks (y'know, the ones with USB-3.0 ports). They're somewhere in between the classic ones and butterfly keys, with medium travel. They certainly appear to be more durable.
Apple has also reduced the length of the touch bar, adding in a physical escape key and power button. This addresses the issues surfaced with the touch bar in the previous gen MacBooks, but Apple wasn't going to mention that.
Sky-high price
Now, the price. That's always going to be a tough sell. The entry model comes in at $2,399, while the $2,799 configuration comes with high-end specs like the 8-core Intel Core i9, 1TB SSD storage and the lot.
These extreme prices attract very specific customer profiles: professionals who know what they're getting, or customers just looking for the latest and greatest. Apple clearly hopes to simply catch the latter targets in stores looking for new MacBooks. And that's how they can probably save on marketing this round.