Sony's 2023 BRAVIA XR TVs Have A Special Treat For PS5 Gamers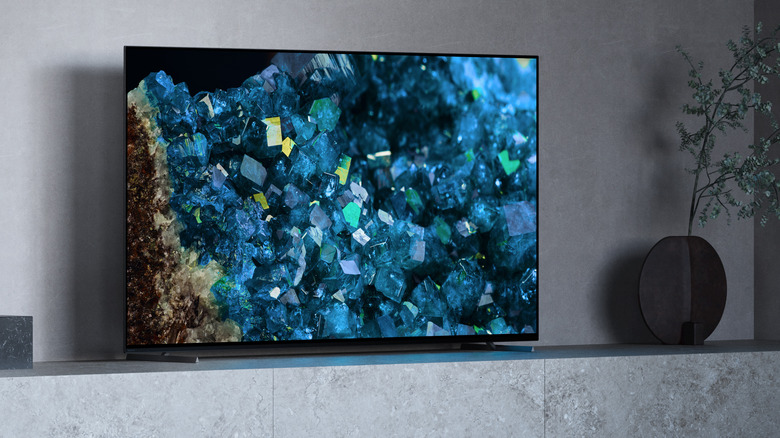 Sony
It's been a little over two years since Sony introduced a separate lineup of OLED and LED TVs under the Bravia XR brand in January 2021. One year later, the company gave the range its annual update and introduced the A95K 4K Master Series QD-OLED TV — the company's first such offering — while also announcing the Master Series Z9K Series 8K TVs and X95K Series 4K TVs that target the Mini LED crowd. Last year's update, however, did not feature any changes to Sony's Cognitive Processor XR, the image-processing engine that debuted on the first-generation Bravia XR models.
When first launched in 2021, The Cognitive Processor XR's claim to fame was how it processed information and presented it on-screen. Unlike conventional image processors that relied on factors like brightness, contrast, and color to optimize the overall picture, Sony's Cognitive Processor XR promises to survey each frame in real-time and then estimate specific areas of the frame that viewers are likely to focus on.
Fast forward to 2023, and Sony now has a major refresh for its Bravia XR TVs, adding five new models to the mix. Some of these models feature an updated version of Sony's Cognitive Processor XR and a new XR Clear Image feature. The 2023 lineup of Bravia XR TV's also feature several PlayStation 5-friendly features, including support for Auto HDR Tone Mapping, Auto Genre Picture, a redesigned Game Menu, and options to toggle the VRR and Motion Blur Reduction feature. They even support customizing the screen size while gaming, allowing users to game on a smaller screen in a more focused manner.
Everything to know about the 2023 Sony Bravia XR lineup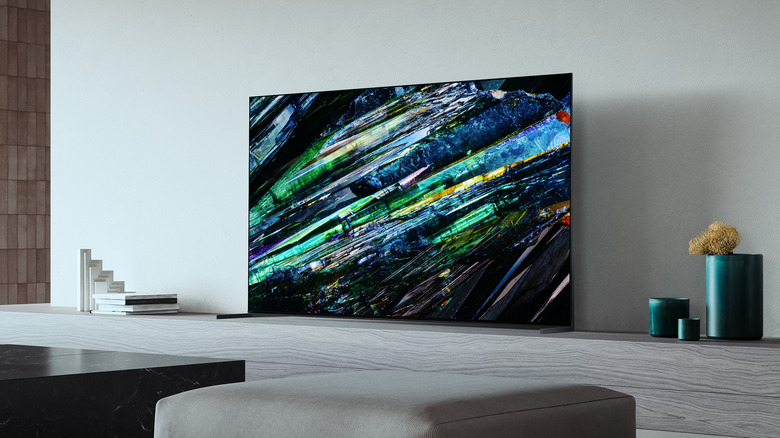 The 2023 Bravia XR series TV consist of five different model ranges spanning 55-inches to 98-inches in size. Things kick off with the Sony Bravia XR X95L series, an 85-inch 4K Mini LED TV that features Sony's proprietary XR Backlight Master Drive and XR Triluminos Pro technologies. Continuing with Sony's Mini LED lineup, the company also has the Bravia XR X93L 4K TV series that comes in 85-inch, 75-inch, and 65-inch sizes. The third model consists of Full Array 4K LED TVs under the Bravia XR X90L series, which come in 98-inch, 85-inch, 75-inch, 65-inch, and 55-inch display sizes.
Over on the Bravia XR OLED TV side, Sony's 2023 lineup consists of two models, starting with the Bravia XR A95L series. These TVs come in come in 77-inch, 65-inch, and 55-inch sizes, all of which offer 4K resolution. Promising to be a little more affordable — though still supporting 4K resolution — will be the Bravia XR A80L series, offered with 83-inch, 77-inch, 65-inch, and 55-inch screen sizes. Pricing and availability details for all of its new TVs will be revealed by Spring 2023, Sony said today.
In addition to these new TVs, Sony has also announced the launch of a new sound bar called the Sony HTS2000, priced at $499.99. It's a 3.1 channel Dolby Atmos and DTS:X compatible sound bar, that supports Sony's Vertical Surround Engine and S-Force PRO Front Surround.