Google Maps' New EV And Immersive View AI Features Are More Than Just Gimmicks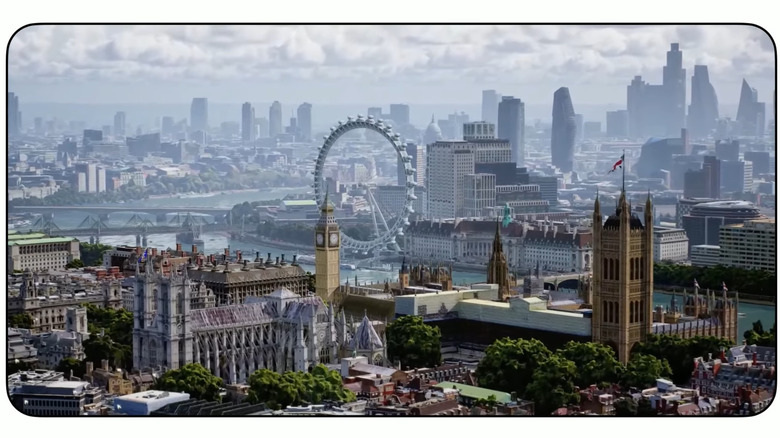 Google
At its AI Search event streamed from Paris today, Google highlighted a handful of AI-assisted enhancements coming to Maps, and how it is diving more into the immersive side of visual guidance for navigation. First up is Immersive View for Maps, which was first introduced at Google I/O last year, and detailed at another event in September. Immersive View is essentially a combination of Street View imagery and Augmented Reality to present a photorealistic aerial view of the area around you.
Google has announced today that Immersive View in Maps is now live for London, Los Angeles, New York, San Francisco and Tokyo. The next phase of expansion will cover Amsterdam, Dublin, Florence, and Venice in the coming months. 
At the heart of Immersive View is a technology called neural radiance fields (NeRF), which Google says relies on AI to convert 2D images into immersive 3D representations. The company says NeRF can "accurately recreate the full context of a place including its lighting, the texture of materials and what's in the background."
When scouting a place using Immersive View, users also get access to a time slider that lets them take a peek at the same area at different hours of the day. Weather information will also be accordingly adjusted as users scrub the time scale. Aside from generating aerial 3D scenes, Immersive View lets users take a peek at indoor locations, like the view inside a coffee shop in all its directional 3D glory before they step into it.
Adapting to the electric shift
In addition to making Maps more immersive and photorealistic, Google is also paying attention to the changing automobile industry landscape with the arrival of EVs, and adapting accordingly. Electric vehicles that come with Google built-in compatibility will now get route suggestions based on current charge levels, after factoring in information like real-time traffic and energy consumption. Drivers will also be able to select an alternate path with a different charging station if they won't take the original route.
When planning a trip to a place like a shopping mall using Search, Google will tell if that location has a charging station. In case a charging stop is missing, the navigation service will suggest another shopping mall nearby offering the facility to juice up an electric vehicle. 
The navigation service is also getting a "very fast" charging station filter that lets drivers pick routes featuring stations with a minimum 150 kilowatts charging capacity. This feature will be rolling out in the coming months. Drivers will also be able to specify EV charger plug types before while planning their route.