Twitch Just Made It Even Easier For You To Make Money Livestreaming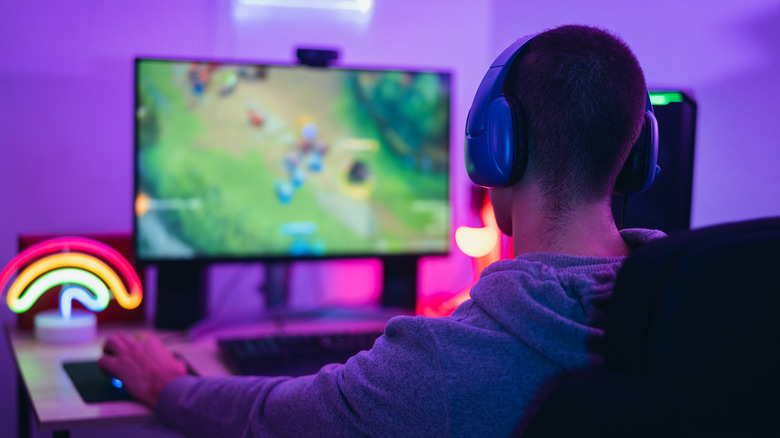 AlessandroBiascioli/Shutterstock
Updates to the Twitch platform will bring earning an income through streaming closer to reality for even more users, according to an announcement today from Twitch executives. According to the January 25 open letter, the platform is diversifying the earning options, making it easier to promote streams, and streamlining the advertisement process. The new tools for expanded earnings are expected to be launched throughout the first half of this year. 
Notable improvements are coming to sponsorship and collaboration on Twitch. Select streamers will test features meant to support sponsorship in a way that's engaging without becoming disruptive, such as channel skins and interactive graphics for the sponsoring brand that can be incorporated into streams, chats, and elsewhere throughout the channel. The platform is also reportedly developing upon Guest Star, the systems needed for "cross-channel streaming experiences" — something that has historically required third-party sites and multiple open tabs. According to Twitch, the new-and-improved collaboration system will allow the members of each collaborating streaming community a more seamless way to interact. And lastly, streamers will be able to more easily alert their communities to upcoming projects that contain branded or sponsored content. 
Fostering a better viewer experience and stronger community connection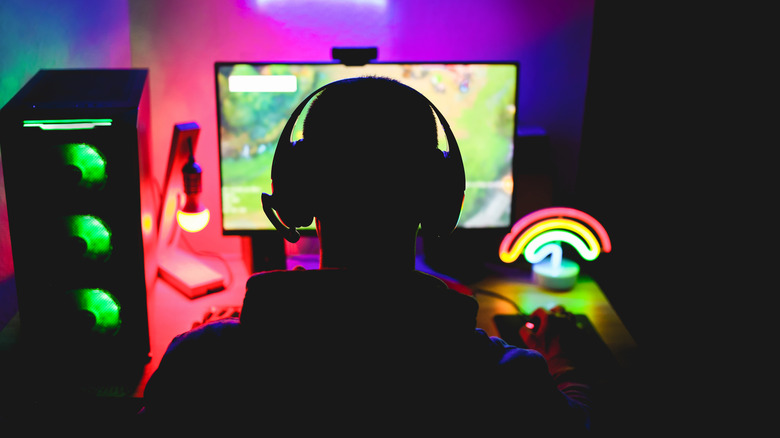 DisobeyArt/Shutterstock
With a positive viewer experience being a fundament element of successful streaming, Twitch is putting emphasis on a reinvigorated viewer experience, which further creates an opportunity for streamer monetization. An important update is the introduction of Sound Bites, a new form of audio alert that viewers pay for from their preferred streamers. Twitch also stated that more personalization will be brought to the Cheering function so that participants can be better distinguished from one another — although the platform didn't specify how this would be done. 
Part of this year's projects will include an improved mobile interface, allowing easier viewing from handheld devices — including the introduction of the Upcoming Streams section to the mobile app. Streamers will also be able to prioritize the content seen by their following, through the use of a new Pinned Clips section, allowing streamers to promote up to 20 clips at the top of their channels. 
Twitch says that it will be expanding on its special events calendar, moving beyond global events to include "customized local initiatives," and may introduce some form of viewer discounts based on their account activity. 
More time streaming, less time stressing over ads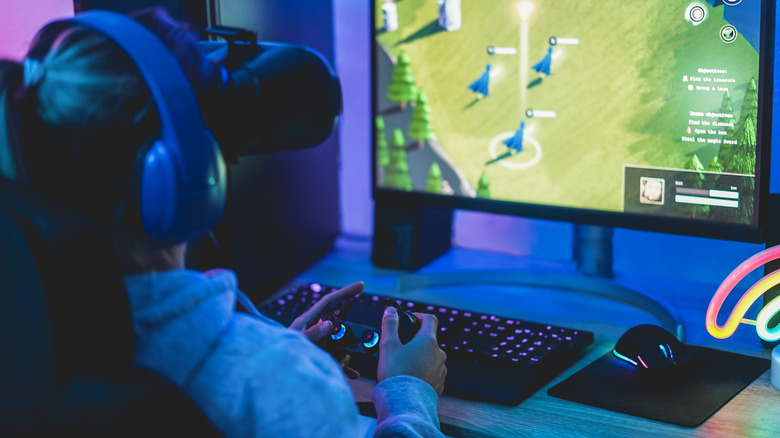 DisobeyArt/Shutterstock
Streamers can look forward to a fine-tuned advertisement system sometime this year, according to today's announcement. Three minutes of total ads per hour will now automatically disable 90-second pre-rolls, and viewers may see some sort of alert when an ad is upcoming. 
Twitch responded to community requests for improvement to the Ads Incentive Program — namely adding clarity to when an ad will start running. Streamers can stay opted in if they choose, and will have more control over how many ads they are running. Twitch Turbo may see a makeover this year, too. The platform says it is working to improve the ads-free experience, in addition to smaller updates like emoticons and badges. 
Streamers will see an expanded Creator Home dashboard to closely examine the analytics and performance of their content. The dashboard will show engagement tips and recommendations to grow your streaming platform. A number of important analytics will become available, including the best day and time recommendations for certain game streams and details on how well streamers are retaining their audiences.