New iPad Mini Replacement Launch Details Tipped, But It Lacks A Long Awaited Feature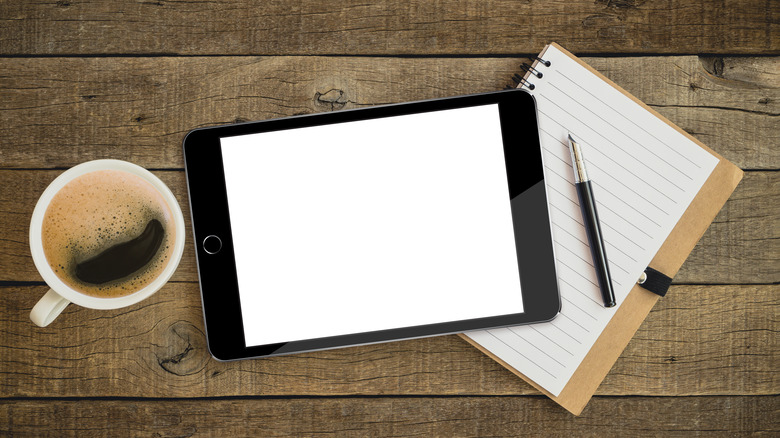 blackzheep/Shutterstock
We've got some exciting news if you're looking forward to a new Apple iPad mini — it might be coming soon, and in large quantities, too. TF International Securities analyst Ming-Chi Kuo released some rather juicy speculation on Twitter, talking about a rumored iPad mini and what we can expect from it. While the news is mostly good, one major feature is supposedly going to be missing from the tablet, and that could prove to be a massive letdown for many of the Apple iPad mini fans.
It's been a while since we've had a new iPad mini. The latest iteration of the tablet was launched in September 2021, so a little over a year has passed. However, that's not too bad just yet — before the launch of the sixth generation of the iPad mini, Apple took two years to prepare for its release. The sixth-gen iPad mini served up a full redesign, complete with a new processor (A15 Bionic), access to 5G, and the removal of the home button. We loved the iPad Mini (2021) when we reviewed it, so it might turn out to be a tough act to follow for the seventh-gen version — whenever that comes into being.
Better specs, but no huge changes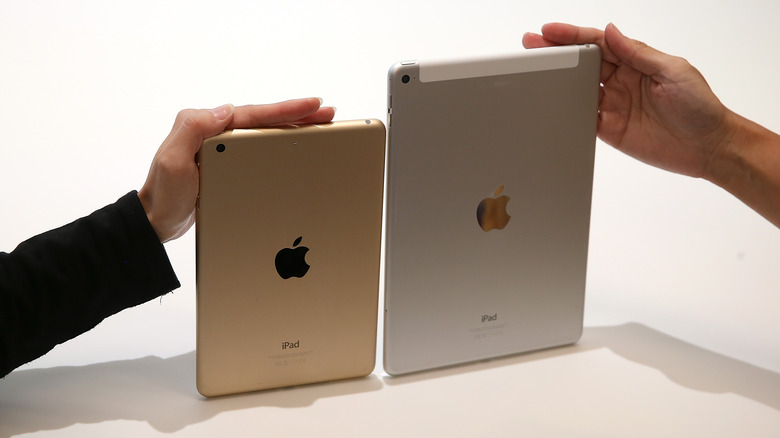 Justin Sullivan/Getty Images
Apple itself hasn't said much at all about the next iPad Mini, but Ming-Chi Kuo talked about it on Twitter, so this is what we have to go on right now. Since the current iPad mini came out with a full redesign, we shouldn't expect to see such massive changes in the next-gen device. Instead, Kuo mostly predicts that it will receive a bump in its specifications, which most likely just means a new chip. Some extra upgrades are not out of the question, but that's probably about it.
This leads us to disappointing news. The rumor mill has been buzzing with speculation that Apple might make the next iPad mini a foldable device. To that end, Kuo doesn't leave us any hope — he doesn't expect Apple to go down the foldable road, at least not with the iPad mini. In his tweets, Kuo notes that this is unlikely to happen through at least 2025. This is because a foldable iPad would likely fall into a completely different price bracket than the iPad mini. It would be much more expensive. Instead, Apple may be focusing on the new processor as a selling point for the next-gen iPad mini.
We already know that the new iPad mini won't be coming before the end of 2022, but there's a lot to reason to hope for good news in 2023. Ming-Chi Kuo seems to think that the next-gen device is either going to come out by the end of 2023 or in the first half of 2024. Kuo teases that it will be shipping in large quantities, meaning that Apple might be expecting it to be a success.