FCC Reportedly Gears Up To Ban Sales Of Huawei, ZTE Hardware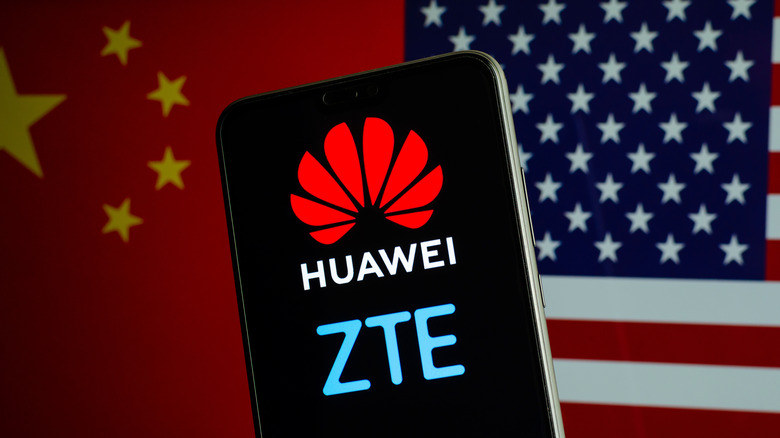 Ascannio/Shutterstock
Chinese smartphone and telecommunications company Huawei was among the companies affected by the China-U.S. trade war. Following the trade ban imposed on the company in May 2019, American companies were restricted from doing business with Huawei. A year later, in May 2020, the U.S. government extended the scope of the ban to encompass semiconductors customized for Huawei. Three months later, the U.S. government imposed a blanket ban on the sales of all semiconductor equipment to the company. The ban came into effect in September 2020 and was a driving force behind Huawei's downfall. The company — which had become a player in the smartphone space — suddenly found itself unable to work with major companies like Google, ARM, and Qualcomm.
As a result of the ban, Huawei had to spin off its sub-brand Honor into a separate company. Its inability to work with its partners led to the company's inability to innovate or launch smartphones with newer hardware. By 2021, Huawei had fallen to the sixth position in global smartphone shipments. With the trade war between the U.S. and China showing no signs of abating despite the Biden administration taking charge, things continue to look bleak for Huawei. In fact, recent developments indicate more trouble for Huawei's mobile equipment business — an industry in which it used to be a significant player.
FCC now wants a blanket ban on sales of Huawei and ZTE equipment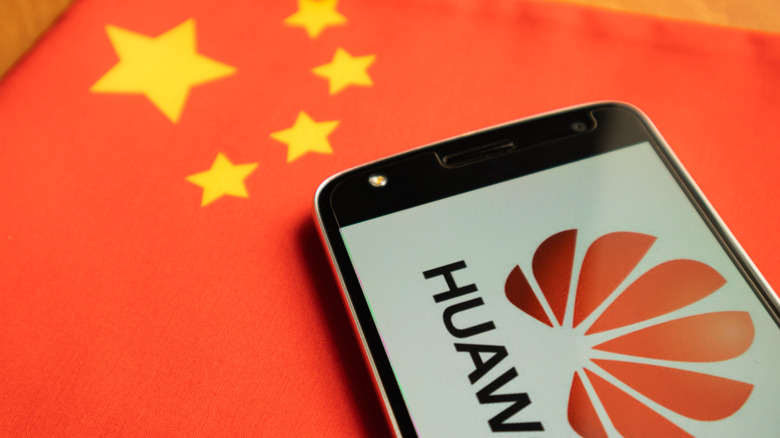 WESTOCK PRODUCTIONS/Shutterstock
A recent report by Axios indicates that the Federal Communications Commission (FCC) is working to ban the sales of new telecommunications devices made by two Chinese firms: Huawei and ZTE. While the ban is still a while away from being imposed, FCC chairwoman Jessica Rosenworcel has reportedly circulated a draft order proposing the ban. The ban would come into effect only after it receives a vote of approval from Rosenworcel and the FCC's other commissioners, Brendan Carr, Geoffrey Starks, and Nathan Simington. If the draft is approved, it will result in a complete ban on the sales of all new telecommunication equipment made by Huawei and ZTE. However, since this ban is not retroactive, these companies can continue to sell older equipment previously approved by the FCC.
If the ban comes into effect, it will mark the first time the FCC has swooped in to ban the sale of electronic equipment in the U.S. on national security grounds. In addition, the Axios report says that this order could also ban some video surveillance equipment made by Hytera Communications Corporation, Hikvision, and Dahua Technoloy Company, all Chinese corporations.
The news of this possible blanket ban comes several months after several U.S. carriers wanted the FCC to sanction a reimbursement fee amounting to $5.6 billion to "rip and replace" telecommunication equipment purchased from Chinese vendors and replace them with equipment from safer companies.