101touch next-gen keyboard is all touchscreen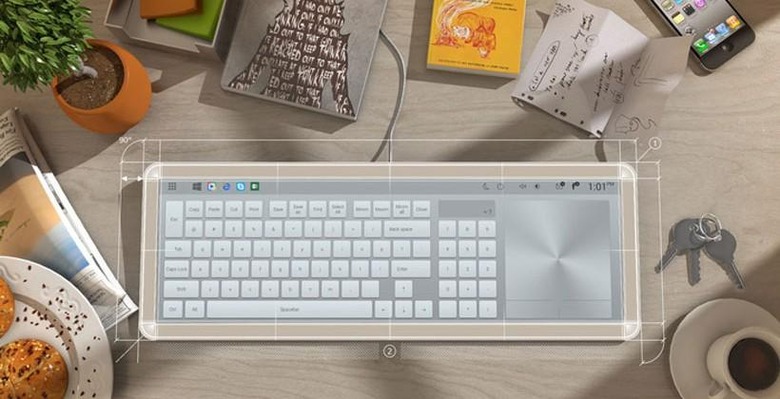 Anyone who has ever tried to use a touchscreen keyboard knows immediately the issue with those. The keys lack any tactile feel. Without tactile feel, it's hard to tell if you have your fingers in the correct location for touch typing and it's hard to tell when you have actually pressed the keys. This is why many people opt for external keyboards when they need to type a lot.
A new project has turned up on Kickstarter for a keyboard that can be completely customized to suit whatever you are doing at the time. Unlike one gaming keyboard that has been around for a long time, this one doesn't have physical keysets that you swap. It appears to be one large touchscreen surface that connects to your PC.
The upside to having a keyboard made from a touchscreen surface is that it can be completely customized with ease for whatever you are doing from typing, to editing video or music, to gaming. You can have all these custom keysets to suit your mood and programs stored digitally.
The downside to the 101touch as I see it is that you have none of that tactile feel most of us love with normal keyboards. The keyboard uses the Android platform and would be compatible with just about any OS out there from Linux to Windows. It would also work in BIOS and MS DOS as well. The project is seeking £180,000 to come to market and has raised £45,717. A pledge of £99 or more will get you a 101touch keyboard by November 2015. All of the images here are renderings but the team says it is working with manufacturers on a prototype already.
SOURCE: Kickstarter