10.5-inch iPad in Q2 could minimize effect of dropping sales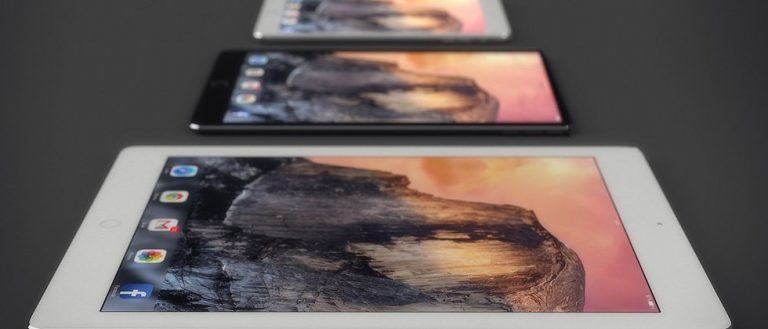 The famed Ming-Chi Kuo from KGI Securities has some interesting forecasts for the iPad line coming in a few months. Yes, there will be new iPad, perhaps a reassuring idea after Apple's near silence on that front for months. However, they might not be as sensational as some might hope. Well, except perhaps for a new, third, and odd 10 to 10.5 inch model that will be joining the team, meant to be a high-end tablet that still manages to steer clear of iPad Pro territory.
There are a few interesting tidbits to Kuo's predictions for the next iPads. For one, the analyst believes that the new model won't be the large 10.9-inch iPad mentioned by MacOtakara. A 10 to 10.5-inch screen brings the iPad somewhat closer to other non-iPad tablets with 10.1 to 10.2-inch displays. Kuo also makes no mention of whether this will be a Pro model or not.
So this will be Apple's play when it outs the new iPads. A new 12.9-inch iPad Pro will succeed the first generation. The 10-10.5-inch iPad, on the other hand, will become Apple's high-end model. Both of these will sport a new Apple A10X chip, a tablet-optimized variant of the A10 in the iPhone 7 and iPhone 7 Plus. A new 9.7-inch iPad will also be coming but this one will be a budget option. Kuo doesn't mention if it will fall under the iPad Air brand. What might be curious is that the tablet will only have an A9 processor, but one that will be made by Apple's frenemy, Samsung.
Kuo believes that while these new iPads won't be strong enough to reverse the decline of sales over all, they will at least be able to stop the bleeding. iPad shipments in 2017 will still drop year-on-year, but the drop will be smaller at 10% compared to last year's 20%. And that will be primarily thanks to the new 10.5-inch model that could appeal better to enterprise customers.
Of course, it's still too early to set those figures in stone, as the iPads aren't expected to launch until sometime in the second quarter. No mention has also been made about a new iPad mini, though Kuo believes that the smaller iPad has just as much power to slow sales decline as its larger siblings.
VIA: 9to5Mac